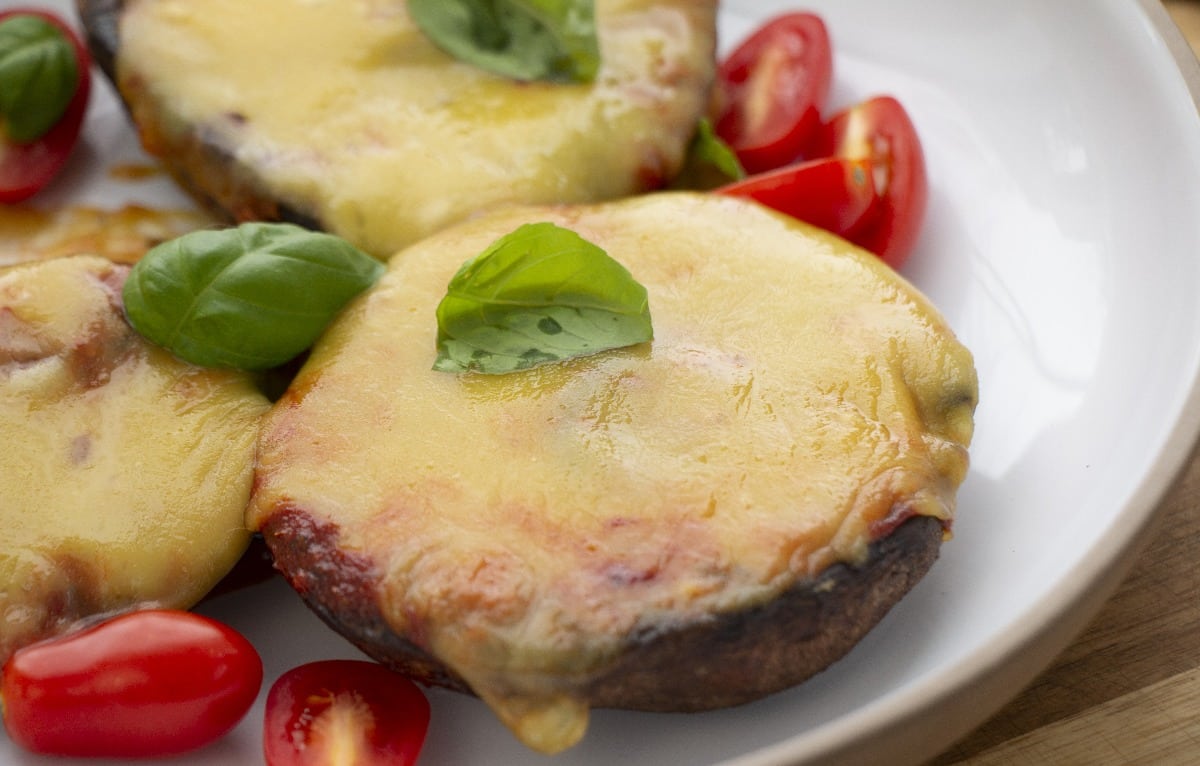 Ingredients
Tomato sauce:
1/3 cup of tomato paste (80 mL)

1/8 teaspoon crushed red pepper

1/4 teaspoon garlic powder

1/2 teaspoon dried oregano

1/2 teaspoon dried basil

1 tbsp nutritional yeast

1/2 teaspoon of salt

2 teaspoon maple syrup

1/4 cup of water (60 ml)
 Other ingredients:
227 g Original GUSTA cheese, grated

6 portobello mushrooms

Fresh basil 
Prep
Preheat the oven to 400˚F.

Combine all the ingredients for the sauce. Set aside.

Place the mushrooms, stem down, on a pre-oiled baking sheet.

Bake the mushrooms for 12 minutes.

Remove from oven and turn mushrooms over.

Cover each mushroom with tomato sauce and top with cheese.

Return to the oven for about 10 minutes or until the cheese is grilled.

Garnish with fresh basil and serve.
Stats
10%
Is the percentage of Canadians who call themselves vegan or vegetarian.
More fun facts!