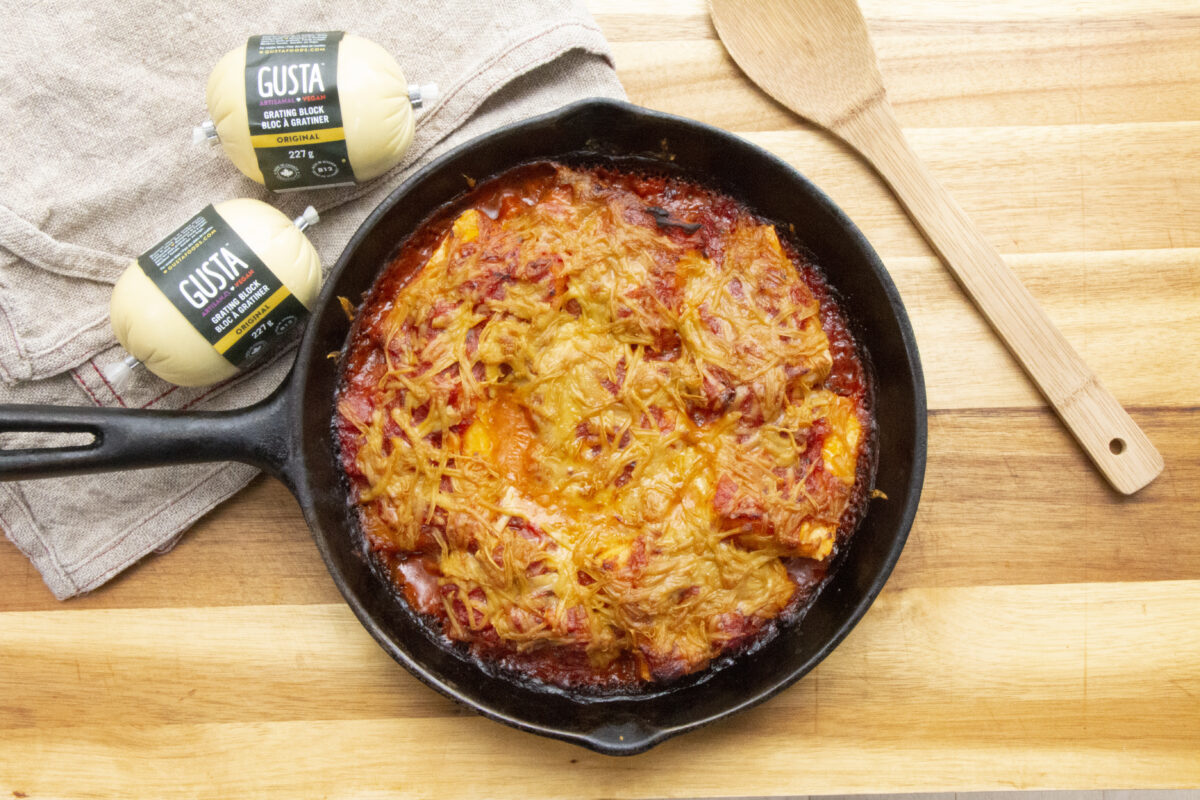 Ingredients
1- 454 g block of extra firm tofu, cut into 8 slices
1/3 cup of cornstarch (40 g)
1 tsp of salt
1/4 cup vegetable oil (add more as needed)
3 cups of tomato sauce (750 mL)
227 g GUSTA Original cheese, grated
Prep
Preheat an oven to 400 ̊F (205 ̊C).
In a bowl, combine the cornstarch and salt.
Add the tofu and mix gently until the slices are coated.
Heat the oil in a skillet over medium-high heat. Add the tofu and grill for 3 to 4 minutes per side. Remove the tofu from the pan and set aside.
In a baking dish, spread half the tomato sauce evenly. Add the tofu and the rest of the sauce. Top with GUSTA Original cheese.
Bake for 30 minutes or until cheese is cooked through.
Stats
58%
Is the percentage of people in Canada who want to reduce their meat consumption in order to be healthier.
More fun facts!