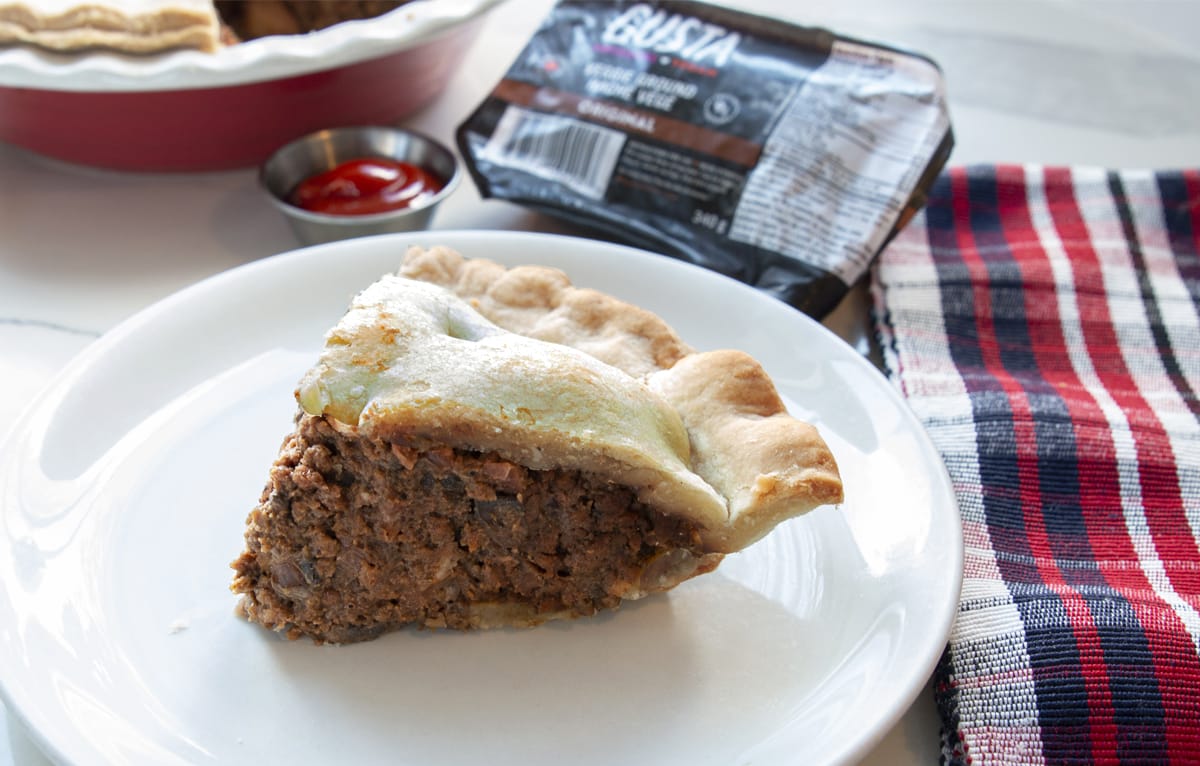 Ingredients
1 large yellow-fleshed potato diced (200 g)
3 tbsp. olive oil
1 chopped onion
4 cups chopped mushrooms (225 g)
680 g GUSTA Original Veggie Ground
3 cloves of garlic chopped
1/4 tsp clove
1/4 tsp cinnamon
1/2 tsp salt
3/4 cup vegetable broth (180 ml)
1/2 cup breadcrumbs (60 g)
750 g pie crust
Prep
In a saucepan, bring water to a boil. Add the diced potatoes and boil for 5 minutes. Drain and set aside.
In another saucepan, sauté the onions and mushrooms in olive oil for 5 minutes over medium-high heat.
Add the veggie ground and cook for 4 minutes.
Add the rest of the ingredients (except breadcrumbs) and continue cooking, stirring occasionally, for 5 minutes.
Finally, add the breadcrumbs, mix well, remove from the heat and let cool for 20 minutes in the fridge.
Meanwhile, preheat the oven to 375°F (190°C).
Divide the pie crust into portions according to the number of pot pies you want to make. Roll out one portion of dough to a size about twice as large as the pie plate.
Gently ease the dough into the pie plate, leaving extra dough hang over the edges of the plate. Repeat to prepare the remaining pie plates.
Divide the filling between the prepared crusts. Fold the pie crust over the filling to seal the pies.
Bake for about 45 minutes, or until the pies are golden brown. Serve hot.
Stats
80%
Is the percentage of antibiotics sold in the United States used for livestock.
More fun facts!