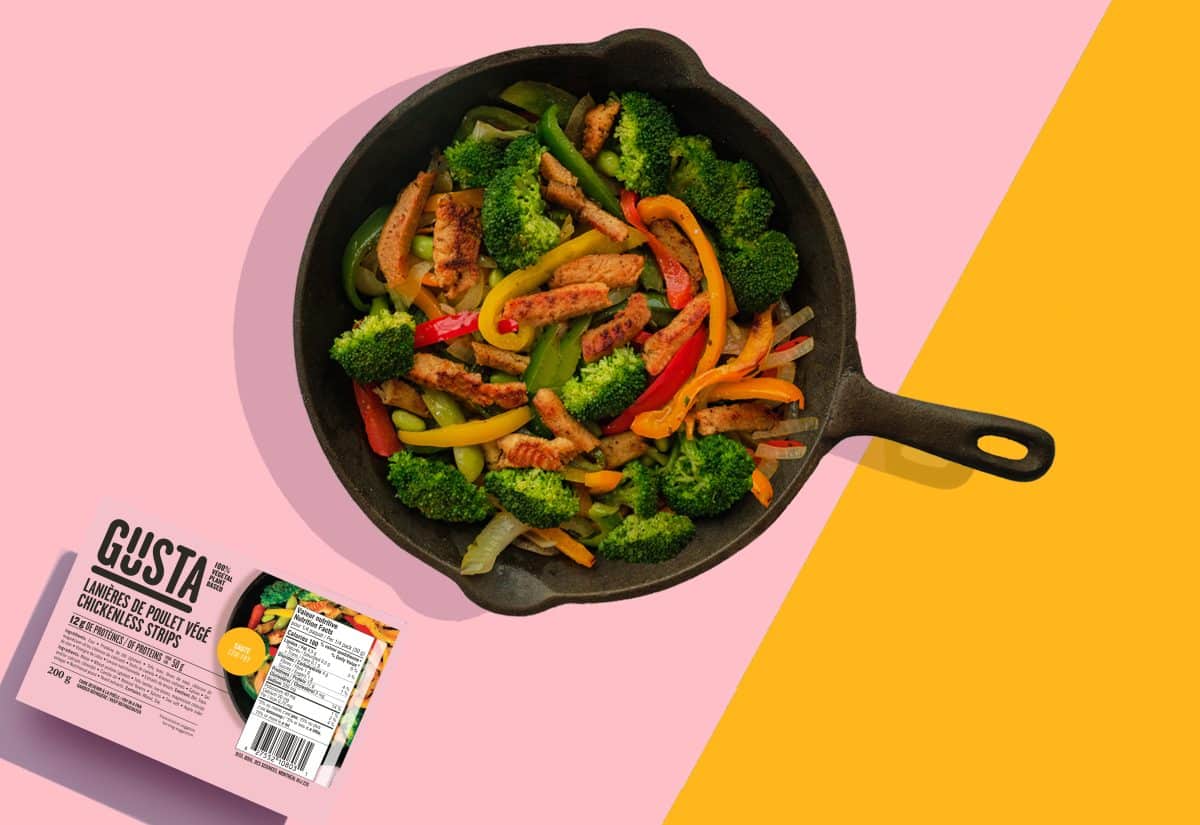 Ingredients
1 package of GUSTA chickenless strips
2 onions
1 red bell pepper
1 yellow bell pepper
1 green bell pepper
1 small broccoli
3 cloves of garlic
6 tbsp. soy sauce
3 tbsp sesame oil
2 pinches of fresh ginger
Prep
For the marinade, mix the soy sauce and sesame oil with 2 cloves of garlic, peeled and chopped.
Add the fresh ginger, minced
Marinate the chicken strips for as long as possible, at least 30 minutes.
Next, cut peppers into small sticks, onions into strips and broccoli into small florets.
Slice onions into thin strips.
Heat some oil on the wok, and add the onions and garlic clove to fry gently. When they start to colour slightly, add the peppers and broccoli. Stir frequently and fry over low heat for 15 minutes.
Add the chickenless strips to the wok with its marinade, fry it in a pan until the strips are lightly browned.
Enjoy!
Stats
58%
Is the percentage of people in Canada who want to reduce their meat consumption in order to be healthier.
More fun facts!