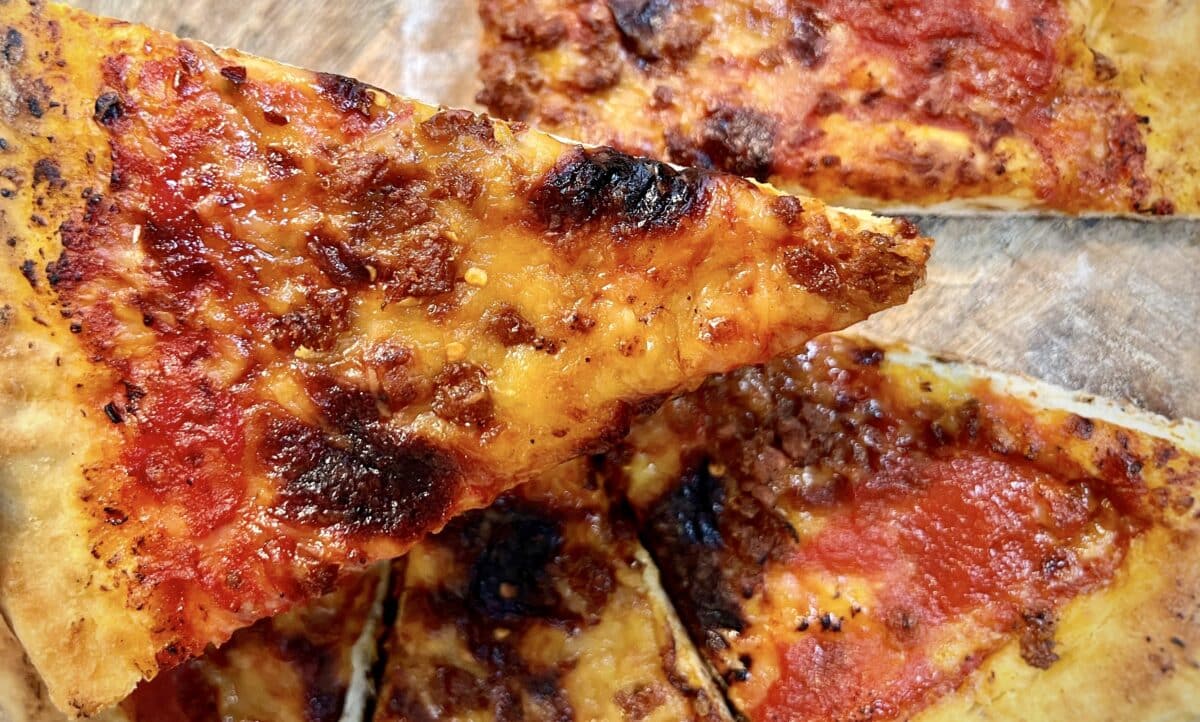 Ingredients
1 lb. pizza dough

1/2 tomato sauce

1 tbsp fresh oregano

2 tsp dry oregano

1 tbsp olive oil

½ tsp salt

85g GUSTA Original Cheese, shredded
120g GUSTA Original Veggie Ground
Prep
Flour the surface of the countertop and

roll the pizza dough out until it is a quarter of an inch thin. Rub a little oil around the edges of the pizza to avoid the crust from burning during the cooking process.

In a medium bowl, mix the tomato sauce, fresh and dry oregano, olive oil and salt together then spread it onto the surface of the pizza dough.

Evenly spread the shredded cheese and veggie ground on top of the sauce.

Place your pizza on a pizza pan and bake it in the oven at 400F for 15-20 minutes. Then broil on high heat until the cheese begins to bubble and reaches your desired charr colour.