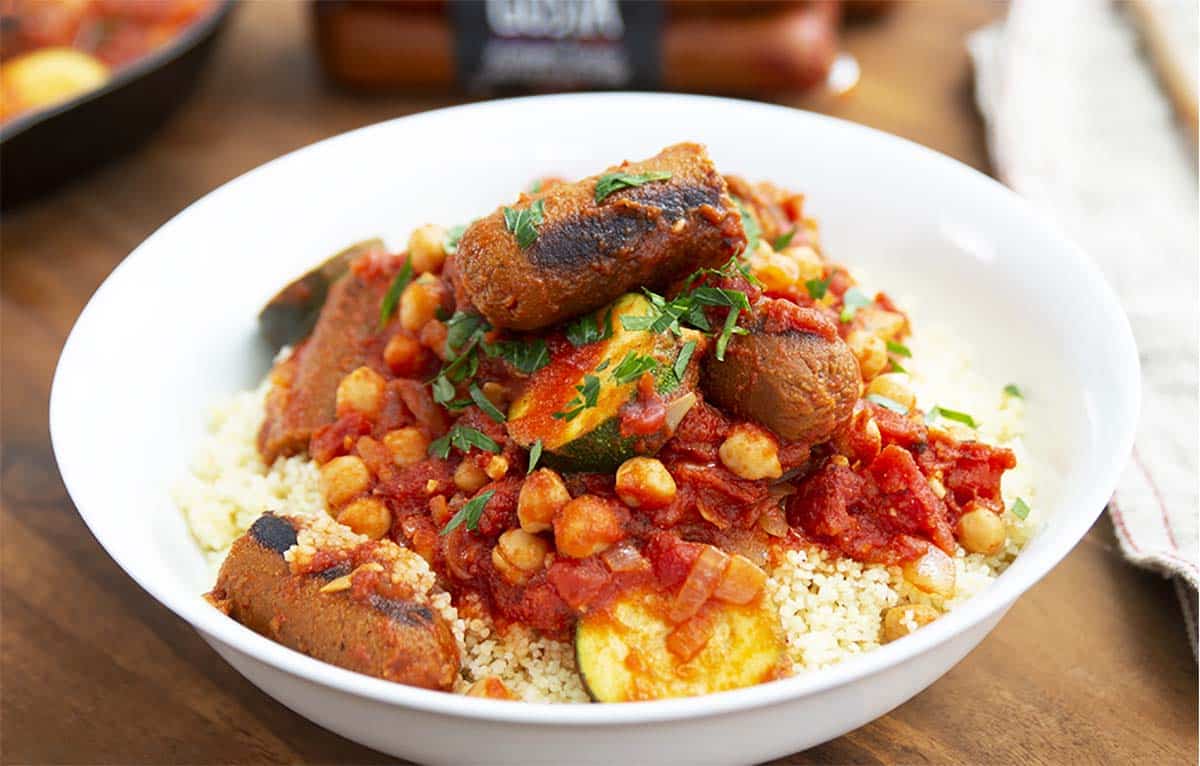 Ingredients
2 cups of couscous
2 tbsp of olive oil
4 GUSTA Smoked Paprika sausages
1 onion, diced
1/2 cup white wine (125 ml)
1 can of diced tomatoes (800 ml)
1 tsp of cumin
3 cloves of garlic, chopped
1 tbsp of maple syrup
1 can of chickpeas, rinsed and drained (400 ml)
1 zucchini, sliced
1 tbsp of harissa sauce
Salt and pepper to taste
Prep
Prepare couscous according to package directions. Set aside.
Grill the sausages in the oil for 4 minutes in a skillet over high heat.
Remove the sausages and set aside.
In the same pan, sauté the chopped onion until translucent, adding more oil as needed.
Add the white wine, sausages, tomatoes, cumin, chopped garlic, maple syrup, chickpeas, zucchini, harissa sauce, salt and pepper.
Bring to a boil, reduce the heat and let simmer for 30 minutes.
Serve with couscous.
Stats
10%
Is the percentage of Canadians who call themselves vegan or vegetarian.
More fun facts!