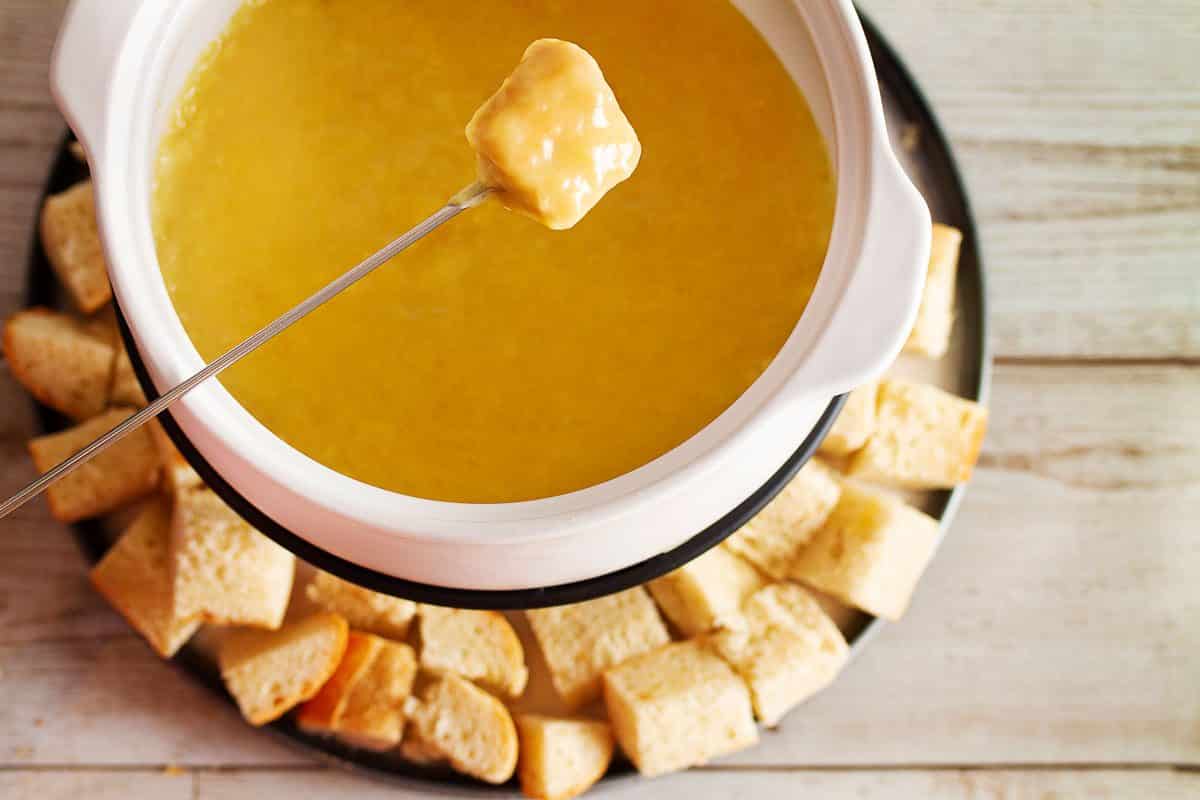 Ingredients
1 GUSTA Original cheese
1 GUSTA Swisso cheese
1 cup (200 ml) of dry white wine
Pepper for flavour
Prep
Grate both GUSTA cheeses.
Let the cheese melt with the white wine in a saucepan while stirring regularly.
If the mixture is not liquid enough, add a little water or soymilk.
Serve in fondue pot with small pieces of baguette.
Stats
8
The water consumption required for 1 kg of beef is 8 times higher than for 1 kg of wheat.
More fun facts!