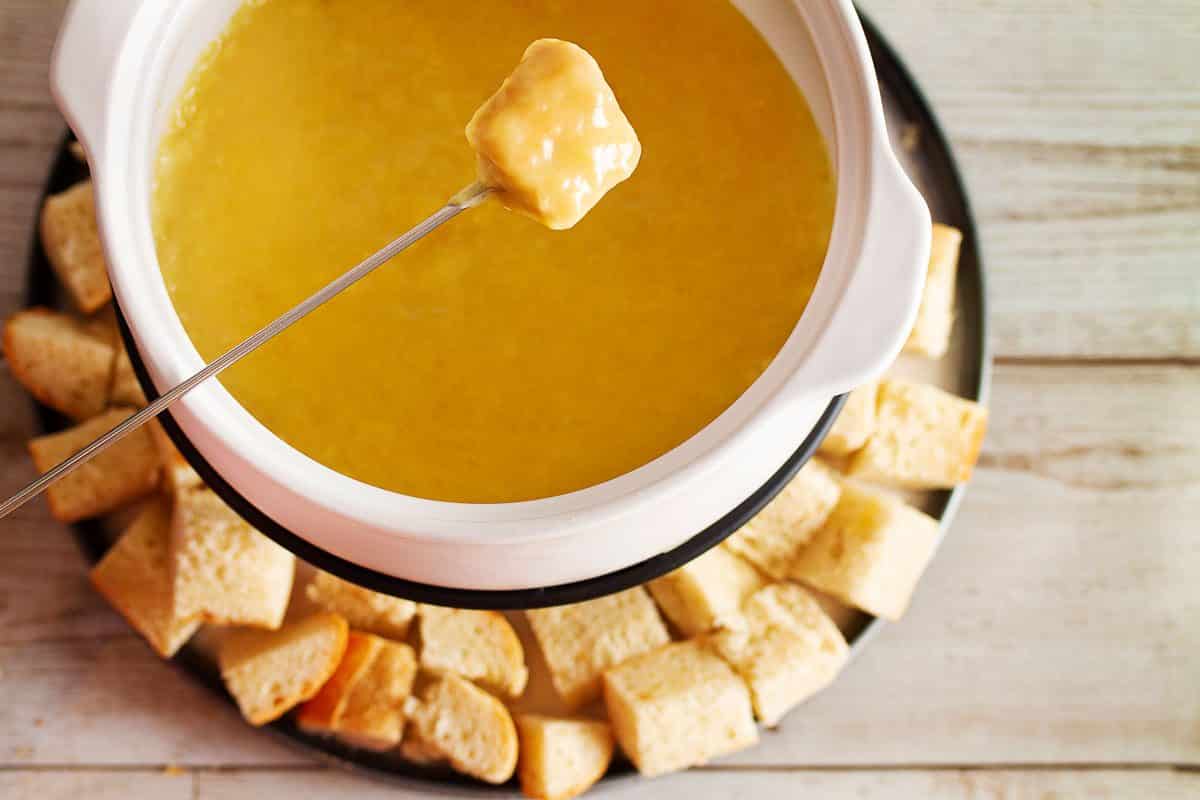 Ingredients
1 GUSTA Original cheese
1 GUSTA Swisso cheese
1 cup (200 ml) of dry white wine
Pepper for flavour
Prep
Grate both GUSTA cheeses.
Let the cheese melt with the white wine in a saucepan while stirring regularly.
If the mixture is not liquid enough, add a little water or soymilk.
Serve in fondue pot with small pieces of baguette.
Stats
59k
Is the number of people throughout the world that participate in Vegenuary (the vegan month of January)
More fun facts!