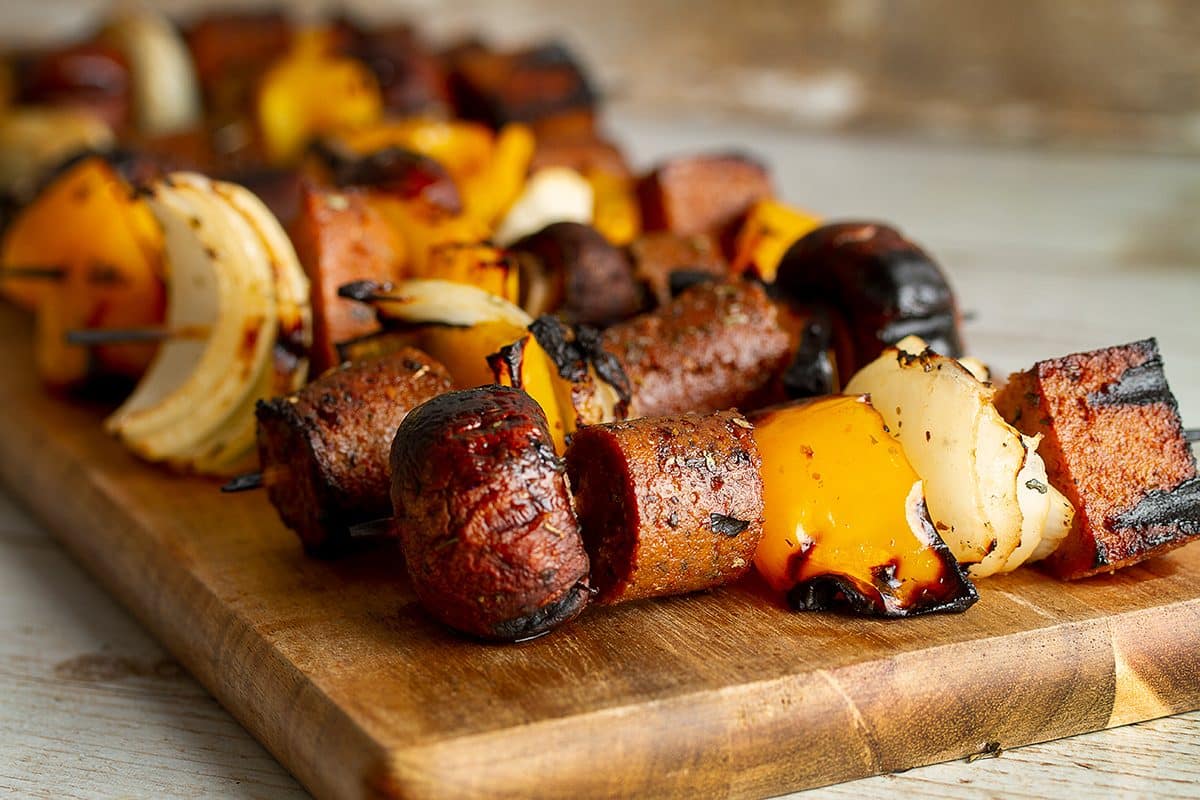 Ingredients
1 GUSTA Italiana sausage
1 GUSTA Smoked Spices sausage
1/2 GUSTA Kebab Shawarma
1 zucchini
100 g of brown mushrooms
1/2 yellow pepper
1/2 red onion
1/2 cup of vegetable oil of your choice
1 to 2 tablespoons of soy sauce (according to taste)
1 teaspoon of Provence herbs
Prep
Soak wooden skewers in water.
Cut all ingredients to the size of a sliced of sausage.
Place each ingredient alternately on a wooden skewer (2 of each per skewer).
In a small bowl, combine vegetable oil, soy sauce and Provence herbs.
Baste the skewers generously.
Cook on a BBQ or pan.
Stats
58%
Is the percentage of people in Canada who want to reduce their meat consumption in order to be healthier.
More fun facts!