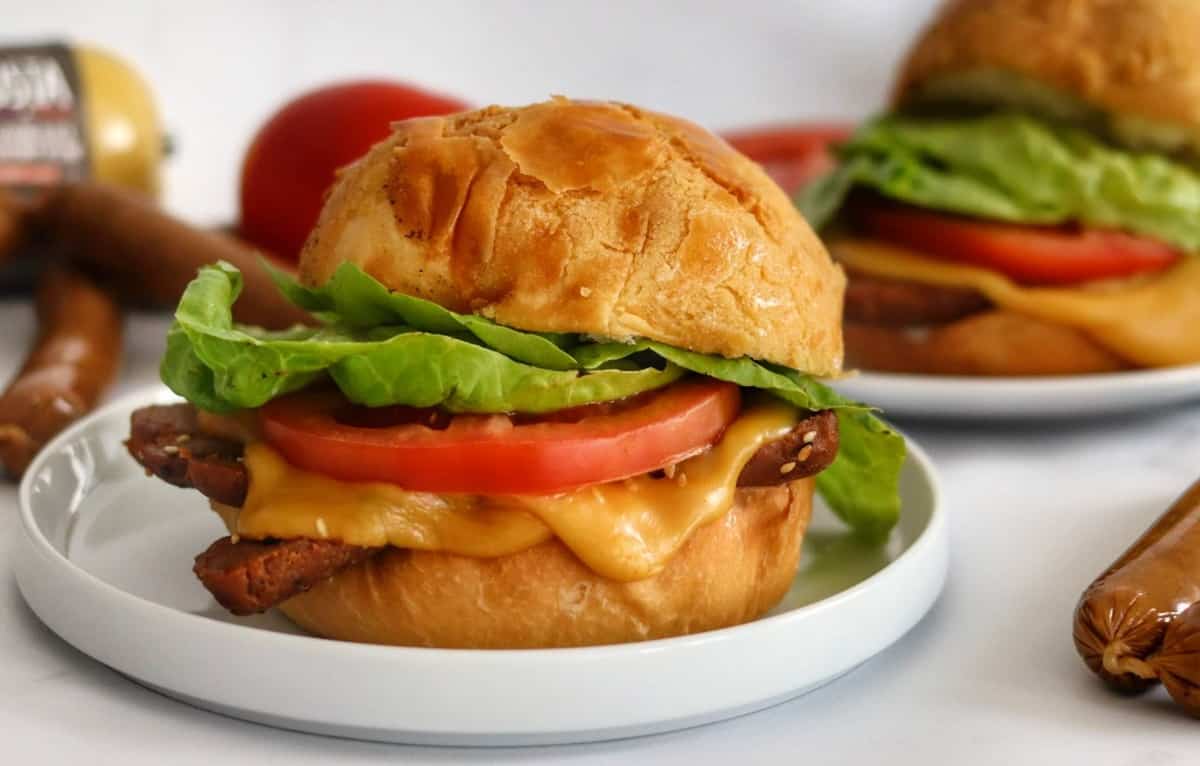 Ingredients
1 Pineapple Bun

2 GUSTA Vegan Dog sausages

1 tbsp high temp cooking oil

½ tbsp sesame seeds (optional)

3 slabs of GUSTA Cheddar Style Cheese

1 or 2 slices of tomato

2 lettuce leaves (or butter lettuce)

1 tbsp vegan mayo
Prep
Slice pineapple bun in half lengthwise like a regular burger bun.

Slice GUSTA Vegan Dog sausages in half lengthwise, while not completely cutting through (butterfly technique). Press down so it lays flat.

Once all sausages are cut, turn a non-stick skillet on medium heat.

Add a splash of oil to the skillet, then fry the sausages and ensure each sausage is fanned out and flat. Sprinkle sesame seeds on the sausages if you have them.

Spread vegan mayo on the bottom half of the pinapple bun. 

Lay both GUSTA Vegan Dog sausages on top of the mayo, top with 3 slabs of GUSTA Cheddar Style Cheese. 

Microwave for 45 seconds or until cheese is melty.

Top with 1 or 2 slices of tomato, 2 lettuce leaves, and the top of the pineapple bun.

Enjoy!
Stats
+300%
Is the amount of the rising American vegan population in the last 3 years.
More fun facts!