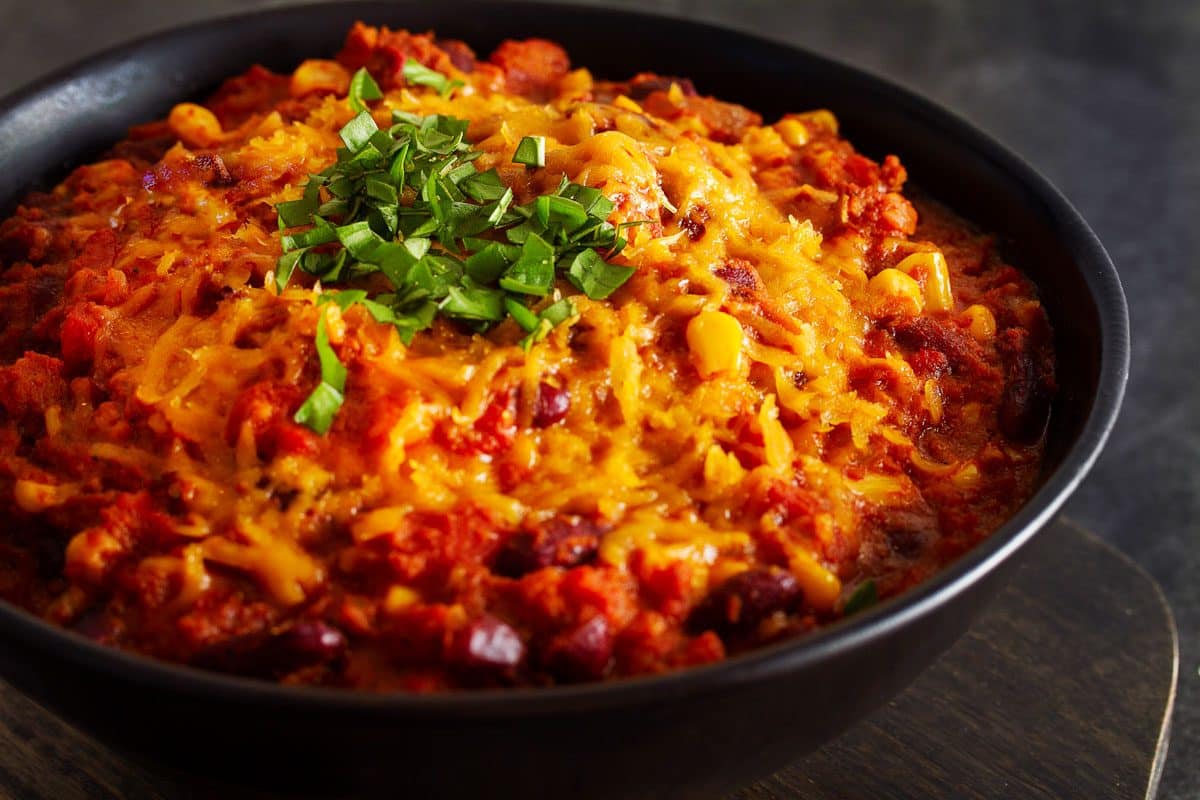 Ingredients
500 g canned red kidney beans
1 chopped onion
2 cloves of garlic
1 cup of frozen corn, or canned
500 g canned tomatoes (diced)
100 ml canned tomato paste
4 GUSTA Espanola sausages chopped in blender
1 tablespoon of oil
1 teaspoon of cumin
1 teaspoon of crushed chili
Oregano, pepper and salt for flavour
1/2 cup (125 ml) of water
1/2 cup fresh coriander to garnish, chopped
100 g grated GUSTA Americano cheese
4 cups of brown rice
Prep
Grill onion and garlic in a large saucepan over medium heat.
Add remaining vegetables, sausages and spices, and sear.
Add diced tomatoes and bring to a boil.
Add the tomato paste and water while stirring.
Simmer covered for about 30-40 minutes. If the sauce gets too thick, add 1/4 cup of water.
Prepare your brown rice according to the directions of the manufacturer.
Garnish with a little grated Americano and coriander on a bed of brown rice.
Stats
58%
Is the percentage of people in Canada who want to reduce their meat consumption in order to be healthier.
More fun facts!