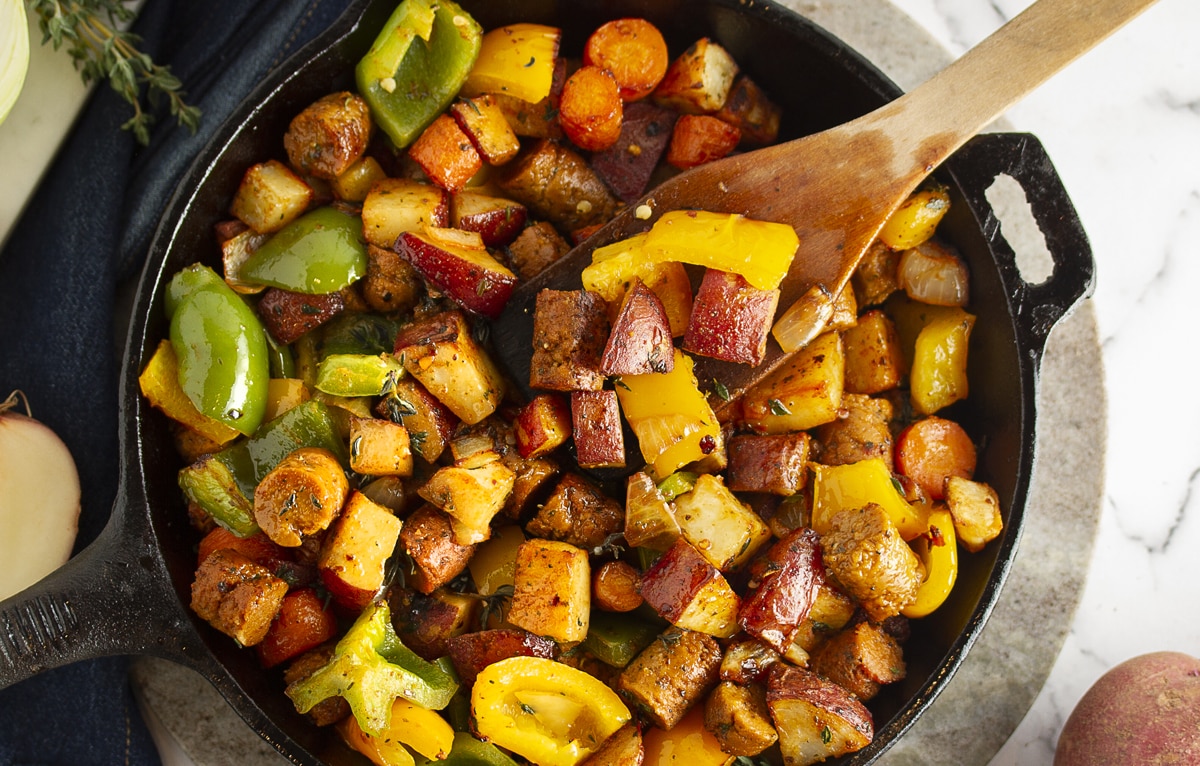 Ingredients
2 tbsp olive oil
4 cups red potatoes, in cubes
3 medium carrots peeled and cut into coins
1 cup medium yellow onion, chopped
6 GUSTA Vegan dog, cut into 1-inch pieces
1/2 teaspoon smoked paprika
1 tbsp fresh thyme
salt & pepper to taste
1 pinch red pepper flakes
2 bell peppers (colour of choice, I used yellow and geen), cut into thick chunks
Prep
Preheat oven to 425 °F. Line a baking sheet with parchment paper.
Toss potatoes, carrots and onion with olive oil, smoked paprika, salt, pepper and thyme.
Spread onto prepared baking sheet in 1 even layer and bake 20 minutes.
Remove from oven and add vegan dog pieces with peppers then toss till well combined. Spread out evenly on baking sheet and return to the oven for 15 minutes or until peppers start to char.
Serve.
Stats
+300%
Is the amount of the rising American vegan population in the last 3 years.
More fun facts!