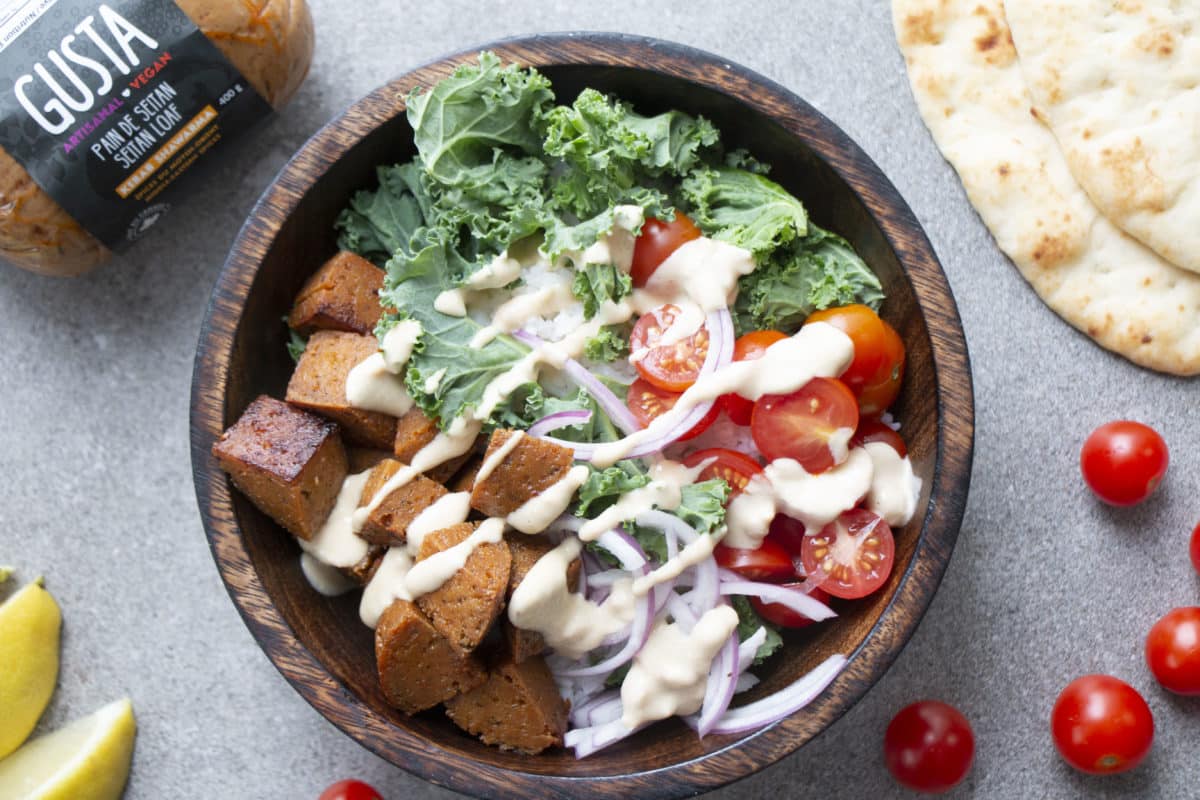 Ingredients
Bowl:
150 g Kebab Shawarma style seitan
2 tablespoons olive oil
1 cup cooked basmati rice
2 cups kale
8 cherry tomatoes
1/8 minced red onion
Garlic dressing:
1/4 cup cashews 35 G
2 tbsp olive oil
1 tsp maple syrup
1 tbsp lemon juice
1 tsp garlic powder
2 tbsp water
salt to taste
Prep
Cut the seitan into cubes and roast for a few minutes in the oil.
To serve, add a scoop of cooked rice to the bottom of your bowl. Add the Seitan. Top with kale, cherry tomatoes and red onion.
Drizzle the garlic dressing on top.
Garlic Dressing:
Soak the cashews in hot water for 10 minutes. Drain.
Place the cashews, olive oil, maple syrup, lemon juice, garlic powder, water and salt in a blender. Blend until smooth and creamy.
Stats
8
The water consumption required for 1 kg of beef is 8 times higher than for 1 kg of wheat.
More fun facts!