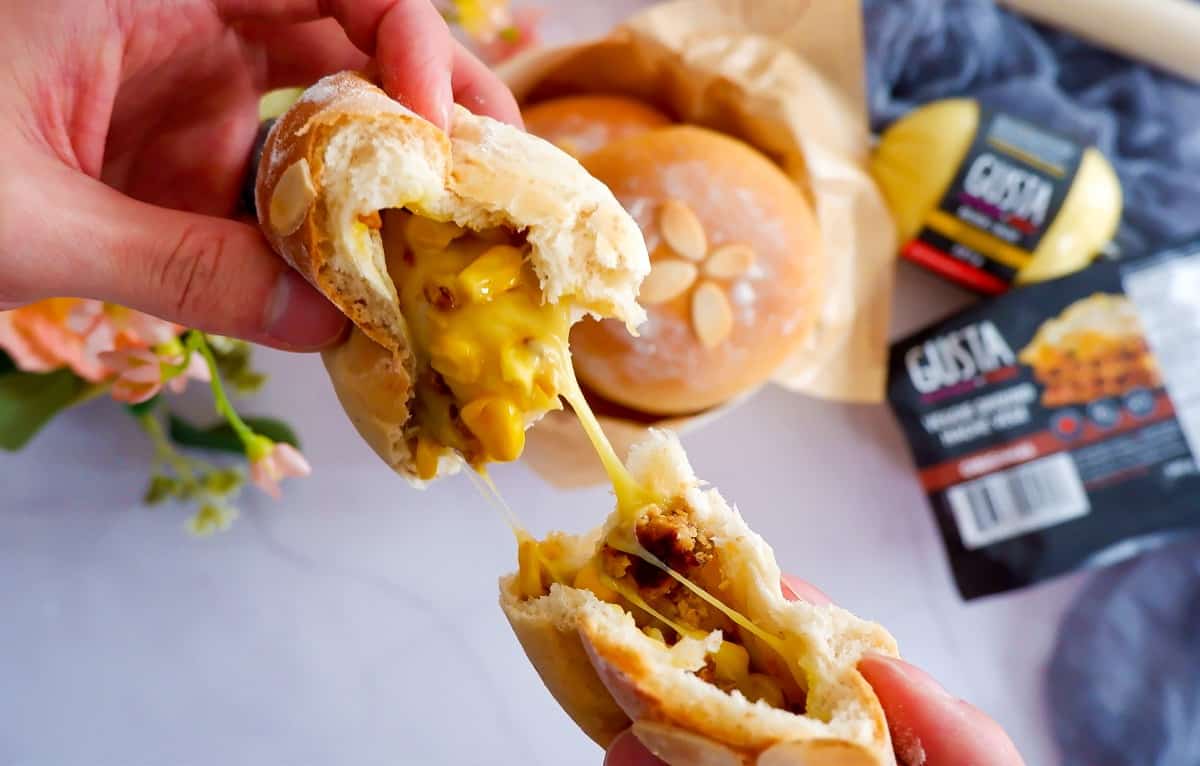 Ingredients
Primary Dough Ingredients
170 g plant-based milk

25 g sugar

30 g whole wheat bread flour

150 g all-purpose flour

90 g bread flour

1 g salt

4 g active yeast

25 g vegan butter
Filling
110 g GUSTA Original Cheese
70 g GUSTA Original Veggie Ground

50 g sweet corn
Decoration
Prep
Using your kitchen mixer, bread machine, or by hand, combine primary dough ingredients except for the vegetarian butter to form a consistent dough.

Add in vegetarian butter and continue to work the dough until it passes the Windowpane Test (when you pull the dough, it stretches to form a window pane-thick layer prior to breaking).

Divide the dough into 6 equal parts

In a pan, cook the

GUSTA Original Veggie Ground and sweet corn until aromatic.

Shred or dice the GUSTA Original Cheese.

Lightly flour a working surface, dust your hands, and roll the dough into a circular shape

Using a spoon and place some cheese, followed by some veggie ground & corn mixture

Top with more cheese

Seal the bread, and place the seal face down and let the dough raise for 1 hour or until double in size.

Place the almond slices in a floral shape, lightly dust the top with flour

Bake in 325F oven for 16 min or until top turns golden.
Stats
350%
Shows the rise of veganism in the UK from 2009 to 2016.
More fun facts!