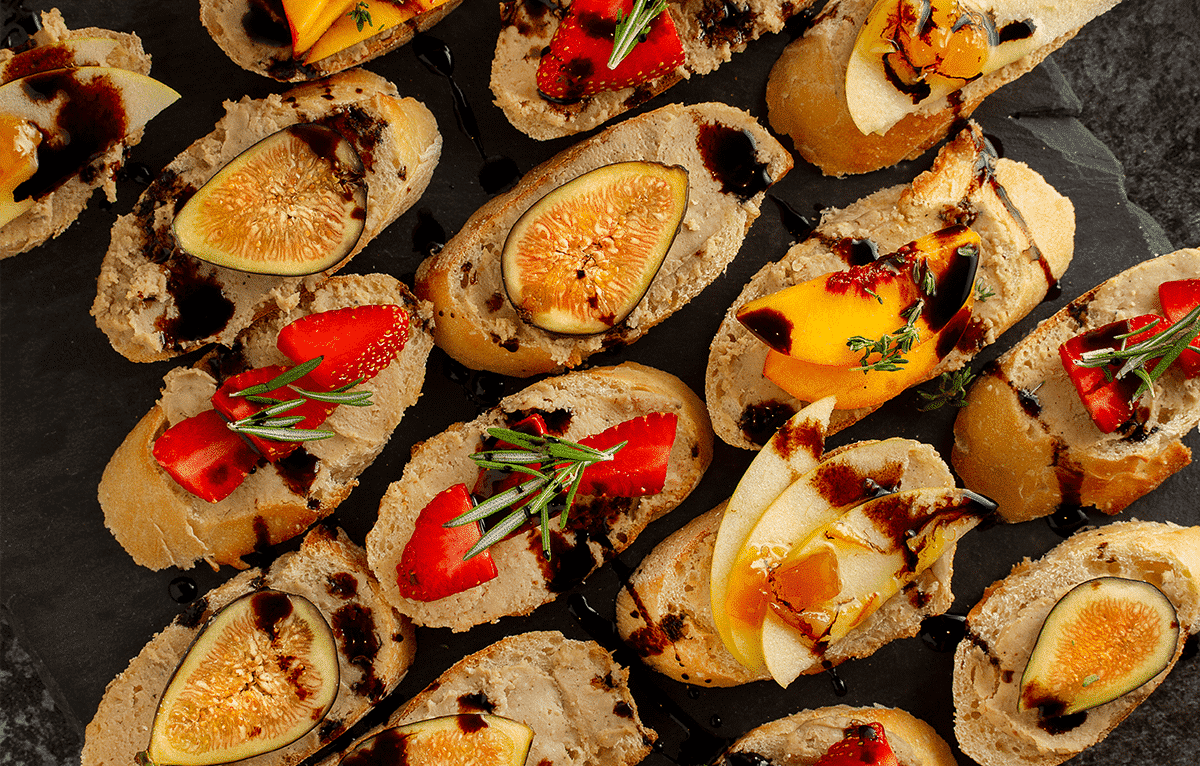 Ingredients
1 french baguette
1 Creton GUSTA
1 drizzle of balsamic vinegar
4-5 strawberries
3-4 fresh figs
1 pear
1 yeallow peach
1 sprig of rosemary
1 sprig of thyme
1 teaspoon of onion jam
Prep
Cut the baguette into slices and lightly toast.
Cut the pear and peach into thin quarters, cut the figs in half and the strawberries into small slices.
Spread the creton generously on the bread to garnish with the fruit. Don't forget the rosemary with the strawberries, the thyme with the peaches and the onion confit with the pears.
A dash of basil, and voila!
Stats
20
Is the amount of kilos of grains saved each day with a vegan diet.
More fun facts!