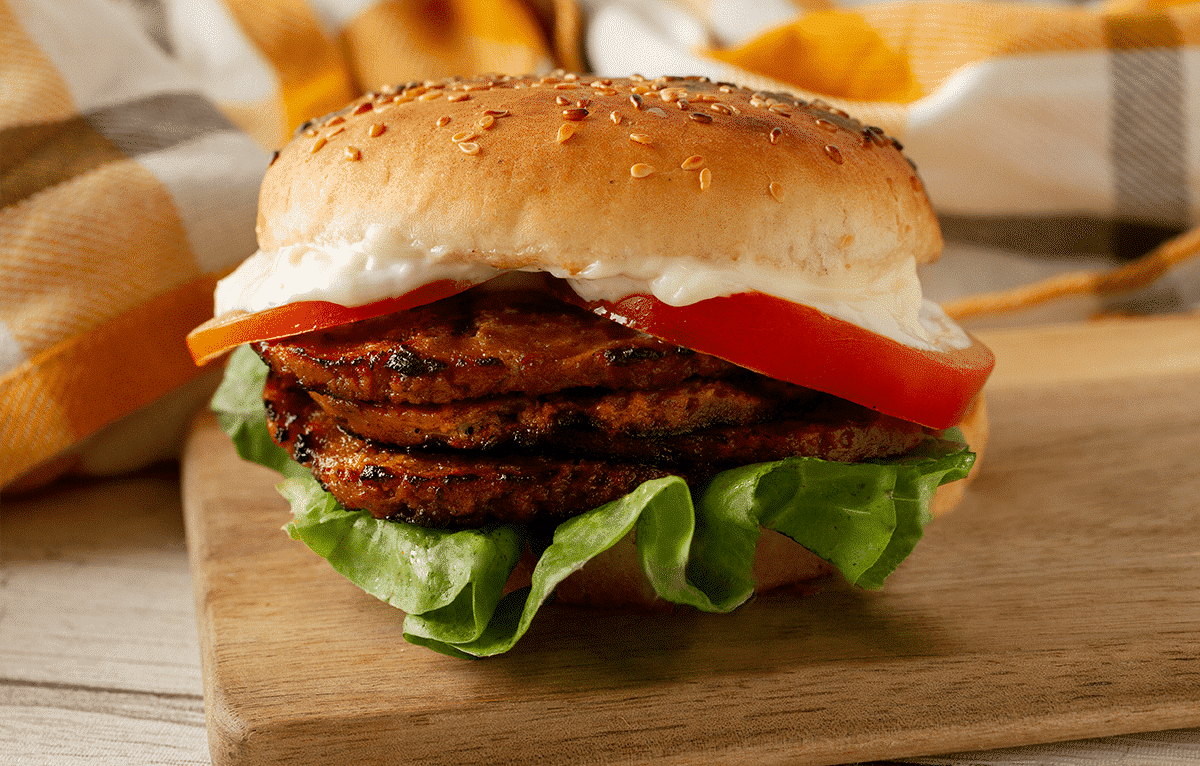 Ingredients
5-6 thin slices of seitan roast Kebab Shawarma GUSTA
Olive oil
1-2 lettuce leaves
½ Tomato, thinly chopped
Vegan mayo
Burger bun
Prep
Brush generously the Kebab slices with olive oil.
Once they are well brushed, put them on the BBQ at medium heat about 1-2 minutes per side (Until they become golden brown).
One minute before ending, grill the bun 30 second each side.
Stuff with Kebab slices, lettuce, tomato and vegan mayo.
Serve.
Stats
58%
Is the percentage of people in Canada who want to reduce their meat consumption in order to be healthier.
More fun facts!