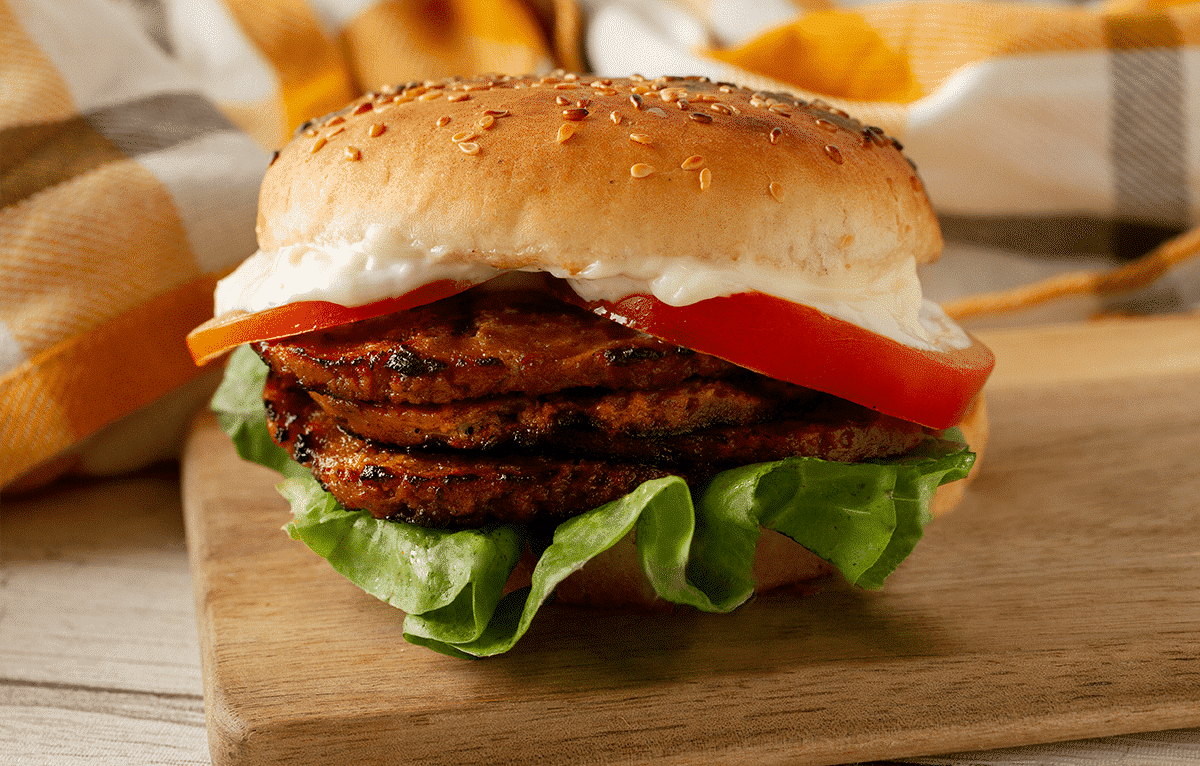 Ingredients
5-6 thin slices of seitan roast Kebab Shawarma GUSTA
Olive oil
1-2 lettuce leaves
½ Tomato, thinly chopped
Vegan mayo
Burger bun
Prep
Brush generously the Kebab slices with olive oil.
Once they are well brushed, put them on the BBQ at medium heat about 1-2 minutes per side (Until they become golden brown).
One minute before ending, grill the bun 30 second each side.
Stuff with Kebab slices, lettuce, tomato and vegan mayo.
Serve.
Stats
8
The water consumption required for 1 kg of beef is 8 times higher than for 1 kg of wheat.
More fun facts!