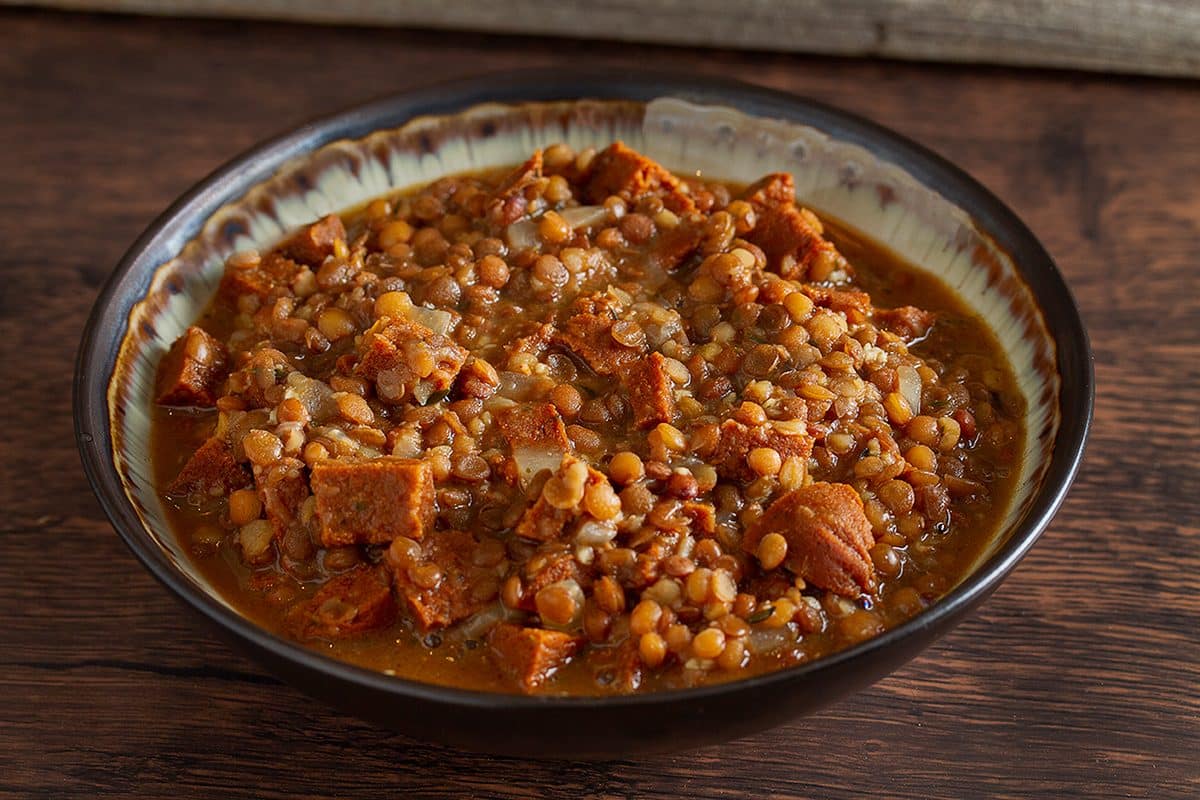 Ingredients
2 cups of canned green lentils, 540 ml
2 cups of water
A little salt
2 cloves garlic
1 teaspoon cumin
A little thyme
1/2 large onion, finely chopped
2 tablespoons of lemon juice
1 teaspoon of water
1 GUSTA Pizzaroni, cut into cubes
Prep
Fry up the Pizzaroni and onion in an oiled saucepan.
Add water, spices and lentils.
Reduce to a low heat and simmer covered for 25 minutes until the water evaporates.
Stats
8
The water consumption required for 1 kg of beef is 8 times higher than for 1 kg of wheat.
More fun facts!