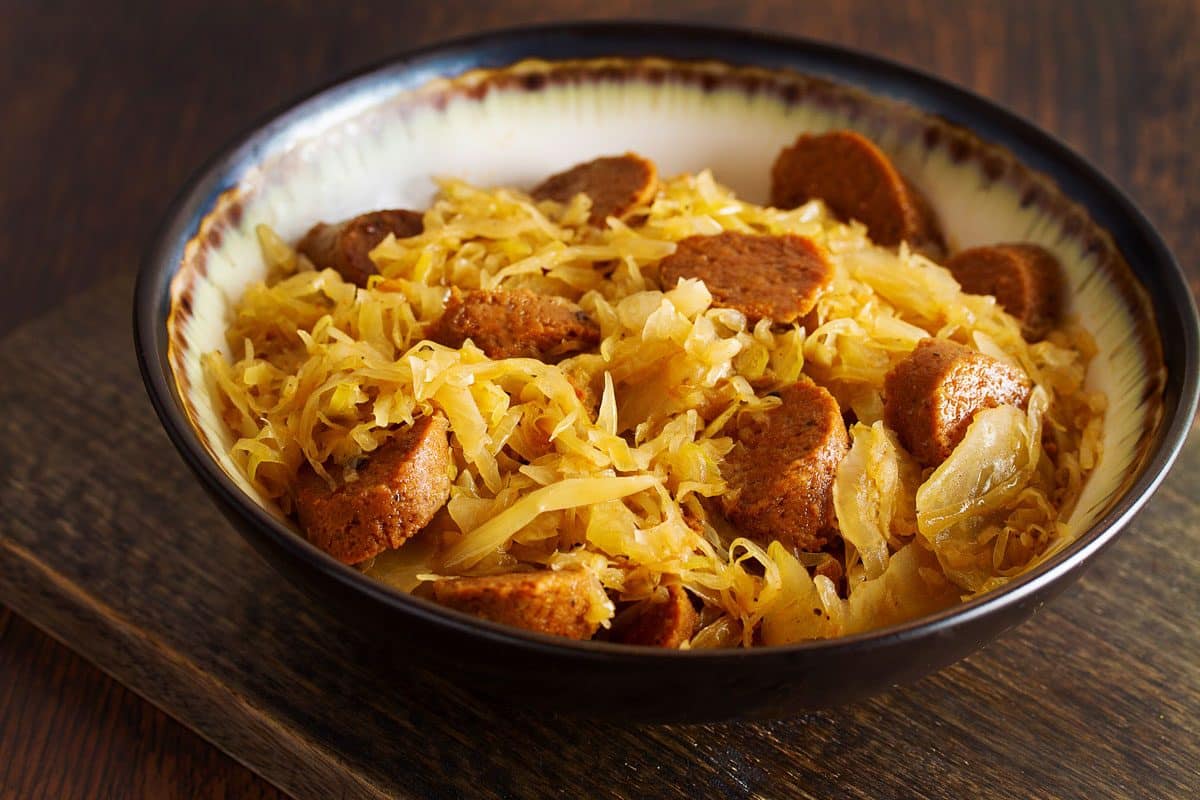 Ingredients
250 g of drained natural sauerkraut
2 sliced ​​GUSTA Smoked Spices sausages
1 chopped onion
1/4 tablespoon coarsely ground black pepper
Crushed juniper berry
Laurel ground
Prep
Grill the onion and sausages with a little oil in a saucepan.
Add sauerkraut and spices.
Cook for at least 30 minutes over low heat and covered, adding a little water if necessary.
Salt to taste.
Stats
58%
Is the percentage of people in Canada who want to reduce their meat consumption in order to be healthier.
More fun facts!