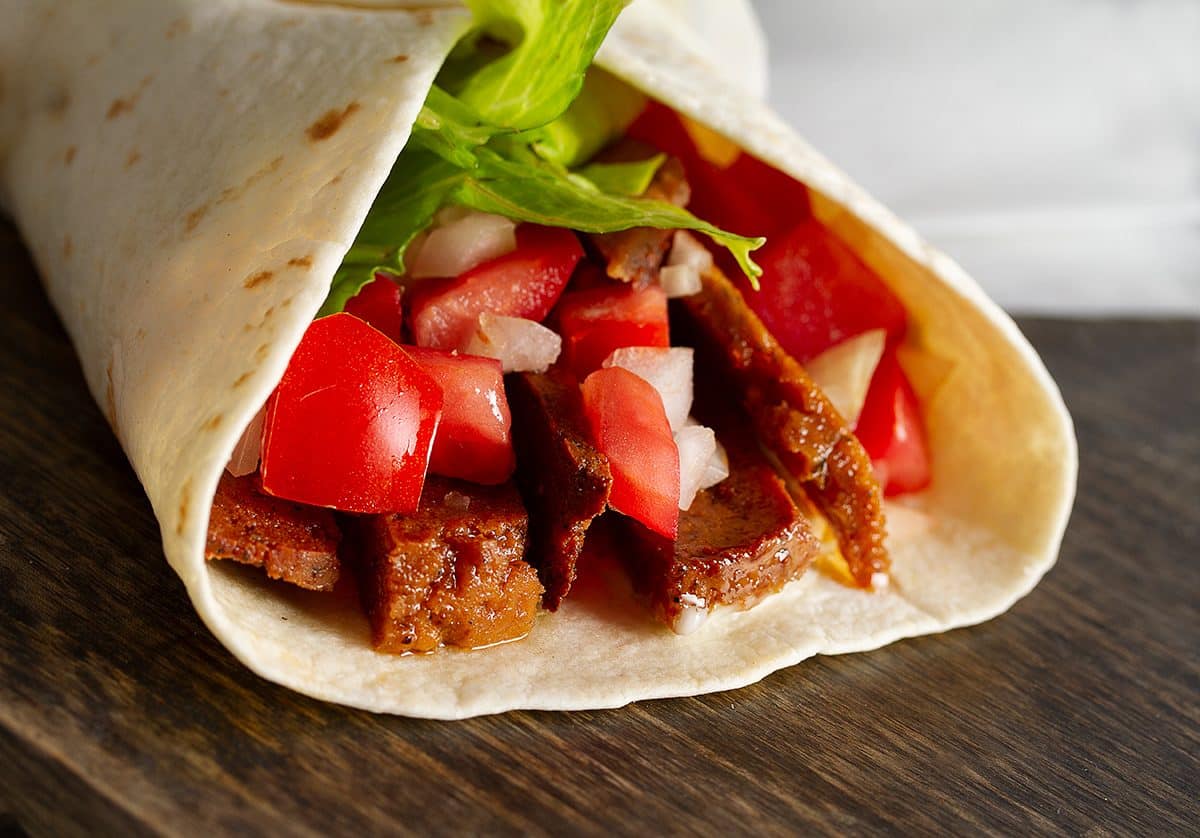 Ingredients
2 10-inch tortillas
1/2 GUSTA kebab cut into thin slices
1/2 tomato cut into cubes
2 iceberg lettuce leaves
1/4 onion, finely chopped
Kebab sauce
3 tablespoons of vegan mayo
1 teaspoon of agave (optional)
Prep
Grill the kebab slices in a lightly oiled pan over medium heat. About 2 minutes on each side to lightly grill them.
Heat the tortilla for a few seconds on the pan.
Garnish the tortilla with kebab sauce, tomatoes, lettuce, onions as a base layer and place the kebab slices on top and roll.
Stats
+300%
Is the amount of the rising American vegan population in the last 3 years.
More fun facts!