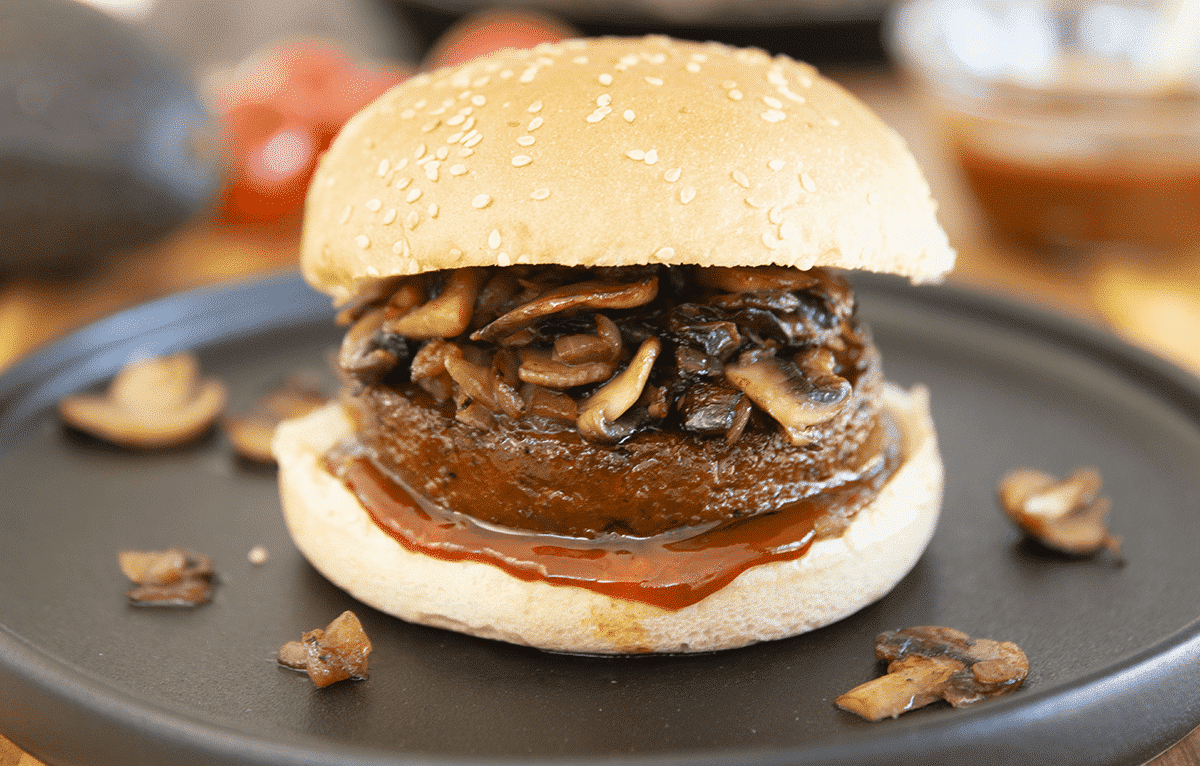 Ingredients
1 GUSTA seitan burger to slice
2 tbsp olive oil
1 chopped onion
225 g white mushrooms, sliced
salt and pepper to taste
Store-bought BBQ sauce
4 hamburger buns
Prep
Remove the plastic wrap from the seitan roast and cut into 1 1/2 cm thick slices.
In a well oiled pan, grill the patties for 3 to 5 minutes on each over medium heat.(You can also grill the seitan burgers on the BBQ.) Set aside.
In same skillet, sauté onions and mushrooms until golden brown, about 10 minutes, adding more oil as needed.
Spread the inside of the buns with BBQ sauce. Layer with the patties. Garnish with grilled mushrooms.
Stats
80%
Is the percentage of antibiotics sold in the United States used for livestock.
More fun facts!