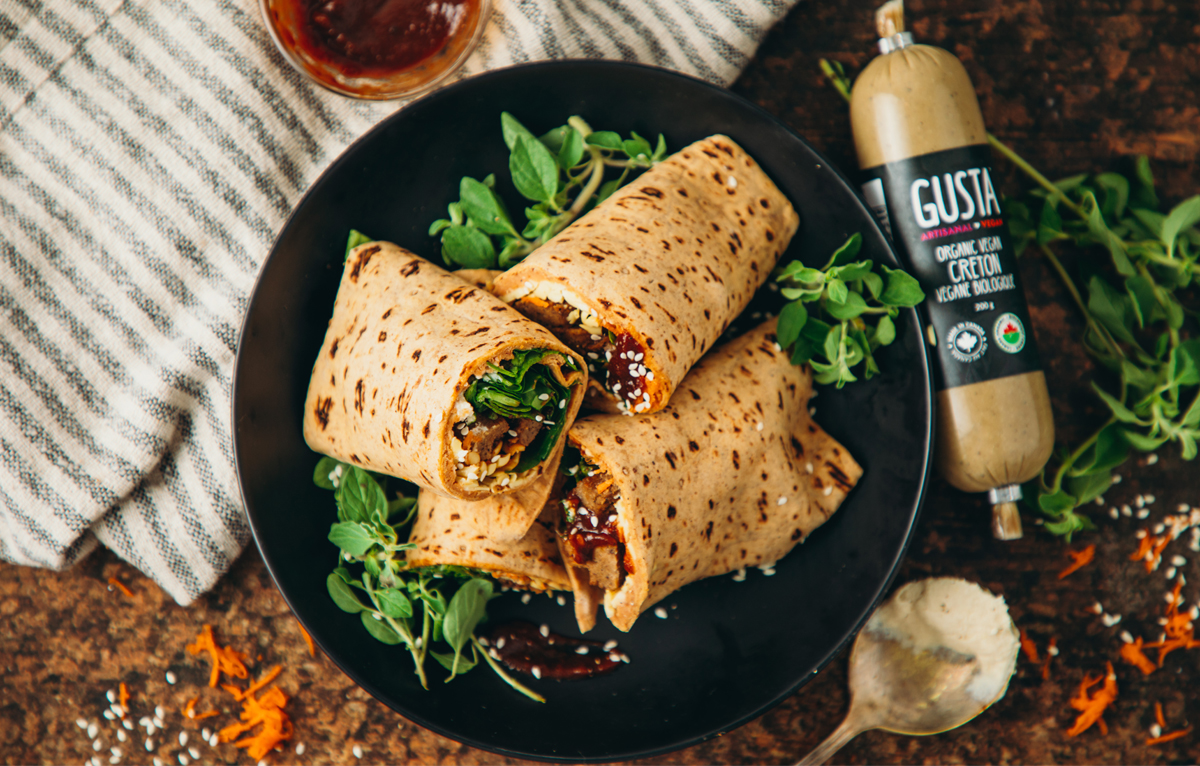 Ingredients
2 large tortillas
25g GUSTA Traditional paté or creton
2 tbsp hummus
1/2 GUSTA Seitan Classico, sliced
1/4 cup shredded GUSTA Original vegan cheese
Handful of spinach
1 carrot, grated
Bbq sauce for drizzling
Prep
In a frying pan on medium heat, add the seitan roast slices and fry for about 5 minutes, stirring occasionally, until golden brown.
Place the tortillas on a clean work surface. Spread 2 tbsp pate on each wrap, followed by 1 tbsp hummus.
Divide the slices of seitan between the wraps.
Add the shredded cheese, grated carrot, spinach and a drizzle of bbq sauce.
Tuck in the ends of the wraps, then roll tightly. Slice in half and serve!