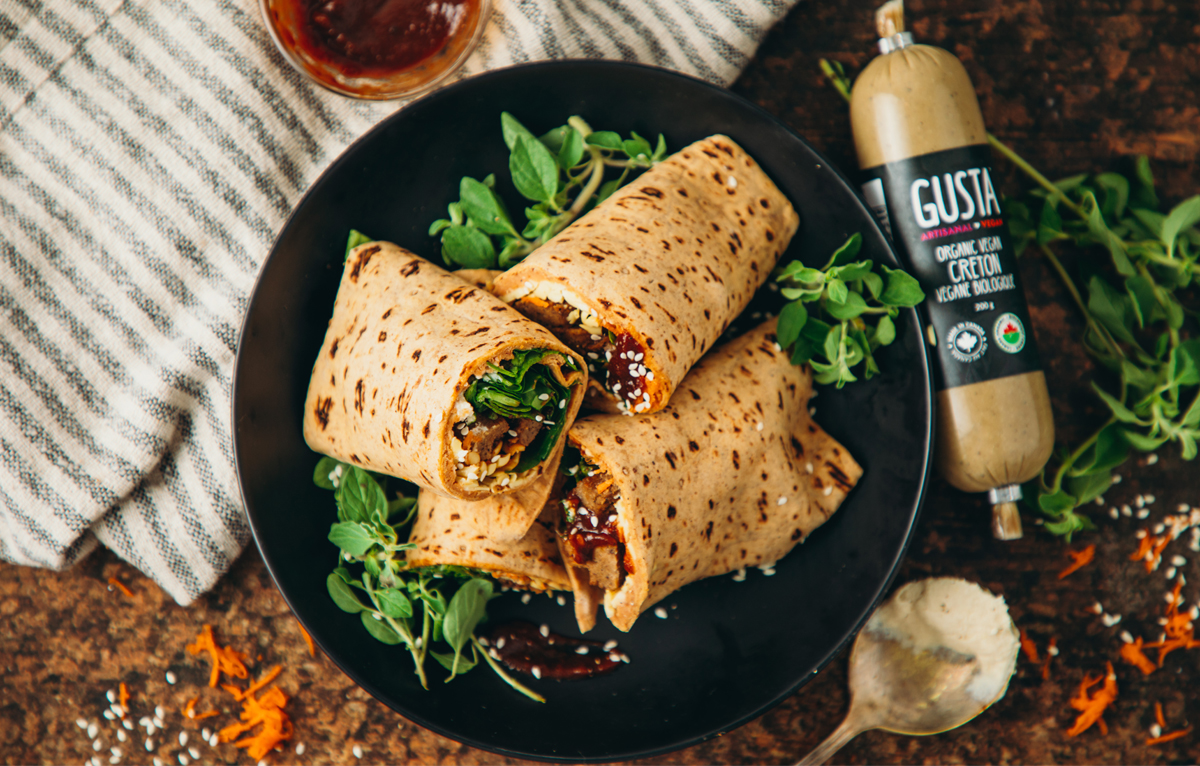 Ingredients
2 large tortillas
25g GUSTA Traditional paté or creton
2 tbsp hummus
1/2 GUSTA Seitan Classico, sliced
1/4 cup shredded GUSTA Original vegan cheese
Handful of spinach
1 carrot, grated
Bbq sauce for drizzling
Prep
In a frying pan on medium heat, add the seitan roast slices and fry for about 5 minutes, stirring occasionally, until golden brown.
Place the tortillas on a clean work surface. Spread 2 tbsp pate on each wrap, followed by 1 tbsp hummus.
Divide the slices of seitan between the wraps.
Add the shredded cheese, grated carrot, spinach and a drizzle of bbq sauce.
Tuck in the ends of the wraps, then roll tightly. Slice in half and serve!
Stats
20
Is the amount of kilos of grains saved each day with a vegan diet.
More fun facts!