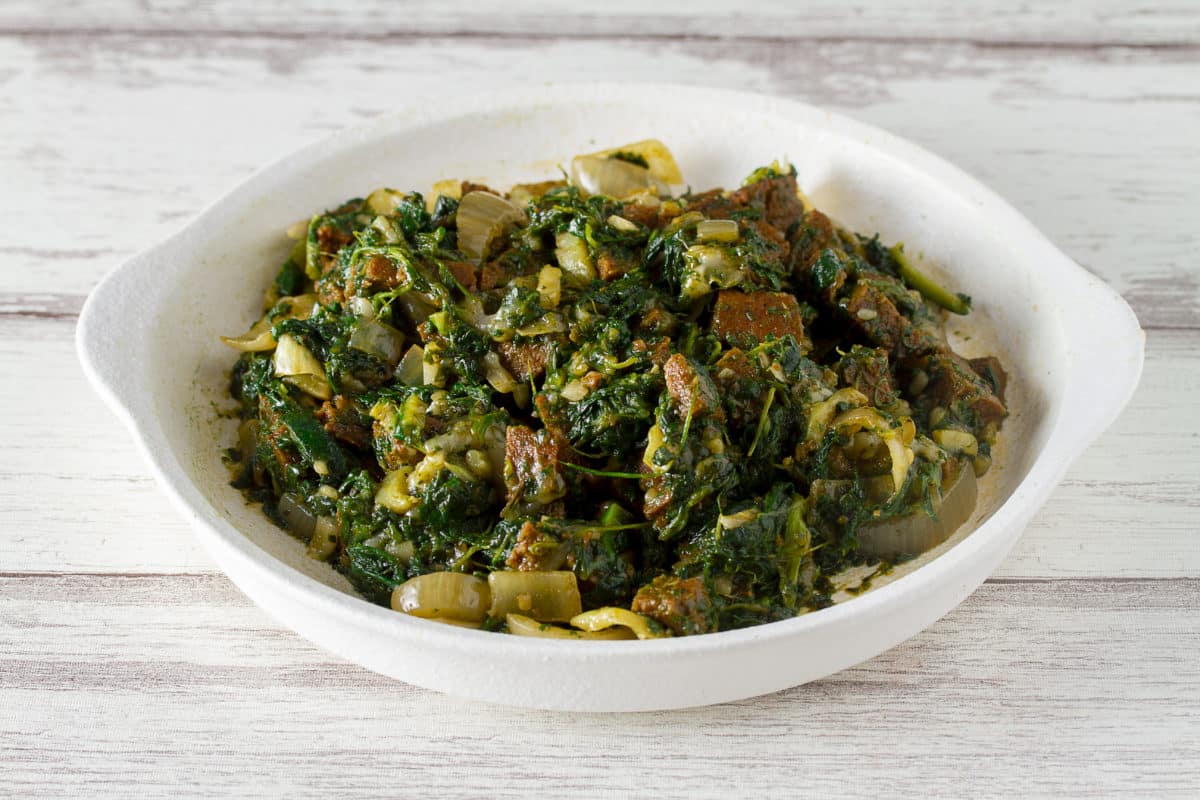 Ingredients
1 large bag of spinach (~280 g)
1 GUSTA PIZZARONI
1 zucchini
1 onion
1/2 of a GUSTA SWISSO CHEESE
Italian herbs
Prep
Julienne (cut into small lengths, 1 inch long) the PIZZARONI and the zucchini.
Cut the onion in half and slice.
Brown everything in a pan with a bit of vegetable oil and add the spinach.
Let the spinach cook down and add grated SWISSO, mix and serve.
Stats
8
The water consumption required for 1 kg of beef is 8 times higher than for 1 kg of wheat.
More fun facts!