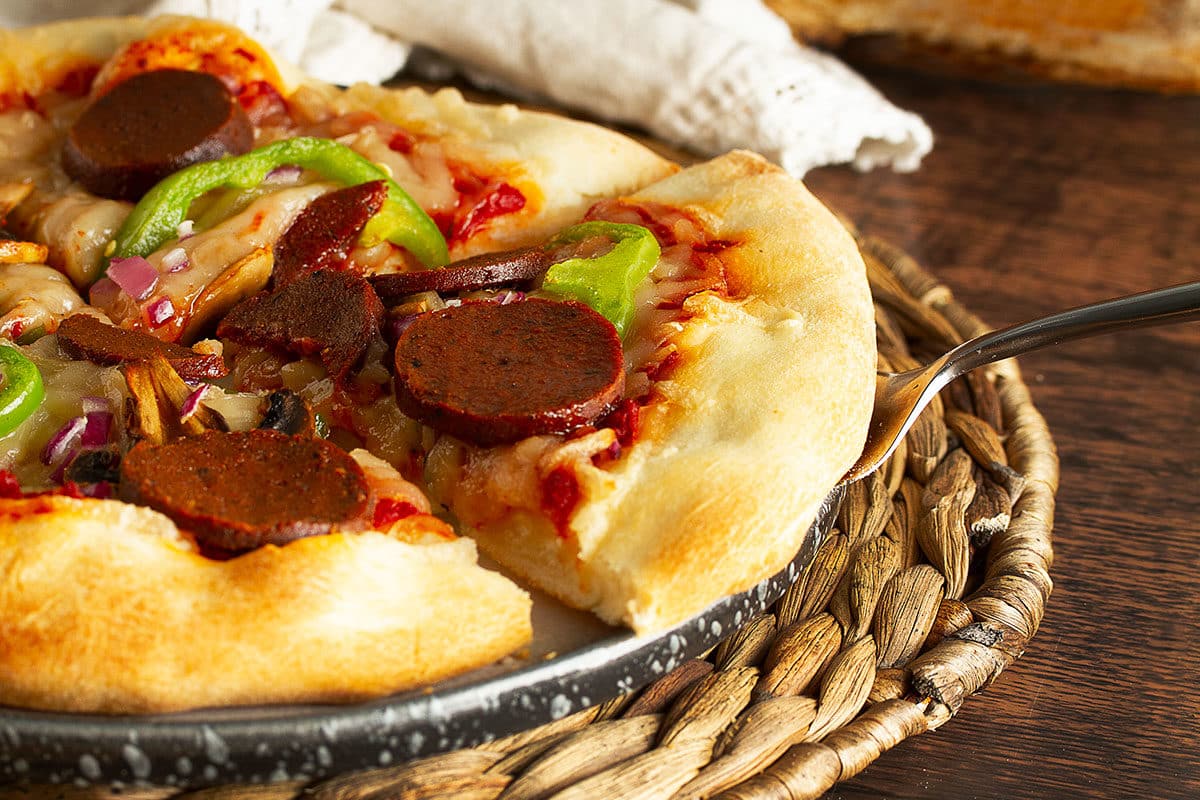 Ingredients
For pizza dough:
1 cup wheat flour
1/2 cup white flour
8g of pizza yeast
1/2 teaspoon salt
150 ml hot water
1 teaspoon of sugar
30 ml of vegetable oil
For the pizza topping:
1 pizzaroni GUSTA
1/4 cup sliced mushrooms
1/2 cup GUSTA Mozzarella Style cheese
1/3 cup tomato sauce
2 tablespoons chopped shallot
2 thin slices of green pepper
vegetables of your choice.
Prep
Mix 1/2 cup of wheat flour and 1/2 cup of white flour, yeast, salt and sugar
Form a well and add the water and oil until a sticky ball is obtained, then knead with the rest of the flour until the dough is smooth (about 4 min)
Preheat oven to 400 F
Let the pizza dough rest while the oven preheats
Cut all the vegetables to the desired size
Grate the cheese
Assemble the pizza and bake for about 20 minutes
Stats
8
The water consumption required for 1 kg of beef is 8 times higher than for 1 kg of wheat.
More fun facts!