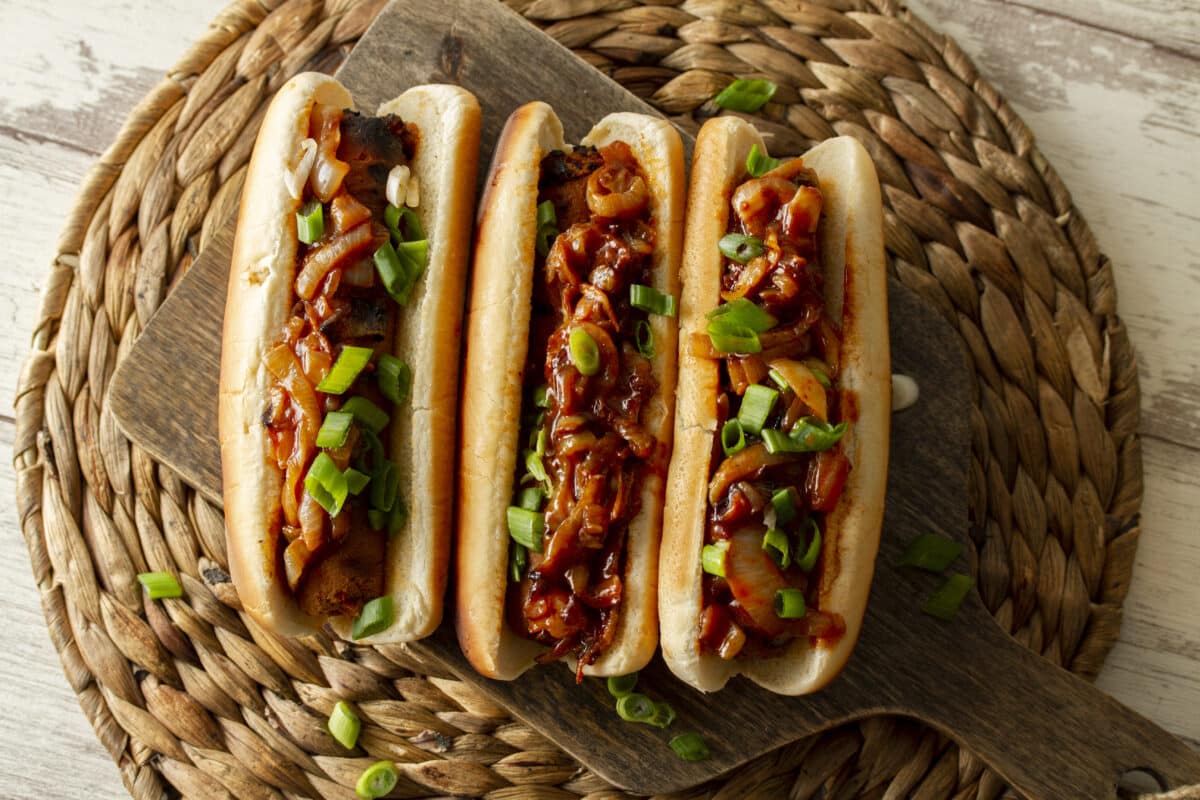 Ingredients
4 GUSTA Italiana sausages

4 hot dogs buns

2 medium size onions 

2 garlic cloves

1/2 cup tomato paste (can)

3 tbsp cider vinegar

2 tbsp white vinegar 

1 ½ tsp brown sugar

½ tsp hickory liquid smoke

¼ tsp grounded cloves

1 tbsp soy sauce

1/2 tsp pepper

1/2 tsp smoked paprika

1/2 tsp onion powder

1/2 tsp garlic powder

1/2 tsp chili powder

1 cup of water

¼ minced green onions (to serve)
Prep
In a pan at low heat, cook up onions and garlic in olive oil around 10 minutes, until onions are soft.

Add the rest of condiments and keep simmer for 10 more minutes, until the mix has thickened. Add salt as your convenience.

Once sauce is ready, set aside and prepare sausages for the BBQ. Brush them with olive oil

Cook them on the BBQ at medium heat, about 3-4 minutes per side. One minute before ending, grill buns 30 seconds each side.

One minute before ending, grill each side of buns 30 seconds. 

Stuff them with sausages, BBQ sauce onions and green onions.

Serve.
Stats
10%
Is the percentage of Canadians who call themselves vegan or vegetarian.
More fun facts!