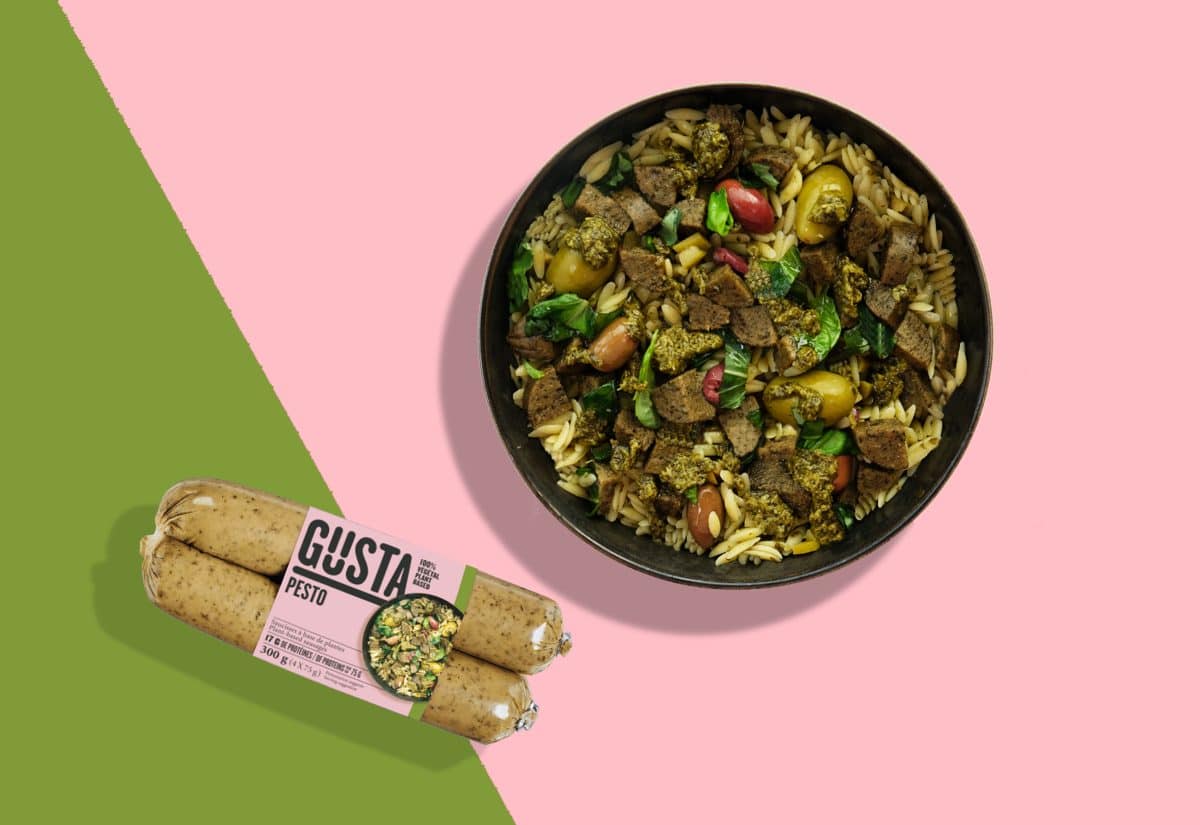 Ingredients
For the salad:
4 GUSTA Pesto sausages
200g of orzo pasta
1 shallot
4 tbsp of pesto
3 tbsp of fresh basil
2 tbsp pitted olives
Pine nuts to taste
Salt and pepper to taste
For the sauce:
5 tbsp olive oil
2 tbsp. balsamic vinegar
1 tsp Dijon mustard
Prep
Cook pasta according to package instructions. Then let it cool down.
Chop basil and shallot in parallel.
Fry sausages in a pan until golden brown. Let them cool. Cut into cubes.
Pour the pasta into a bowl. Mix pesto, basil, shallots, olives and diced sausage with pasta.
For the dressing, add the spoonful of mustard, olive oil and balsamic vinegar. Mix briskly with a fork.
Pour the dressing into the salad bowl. Mix well.
Add pine nuts and enjoy.