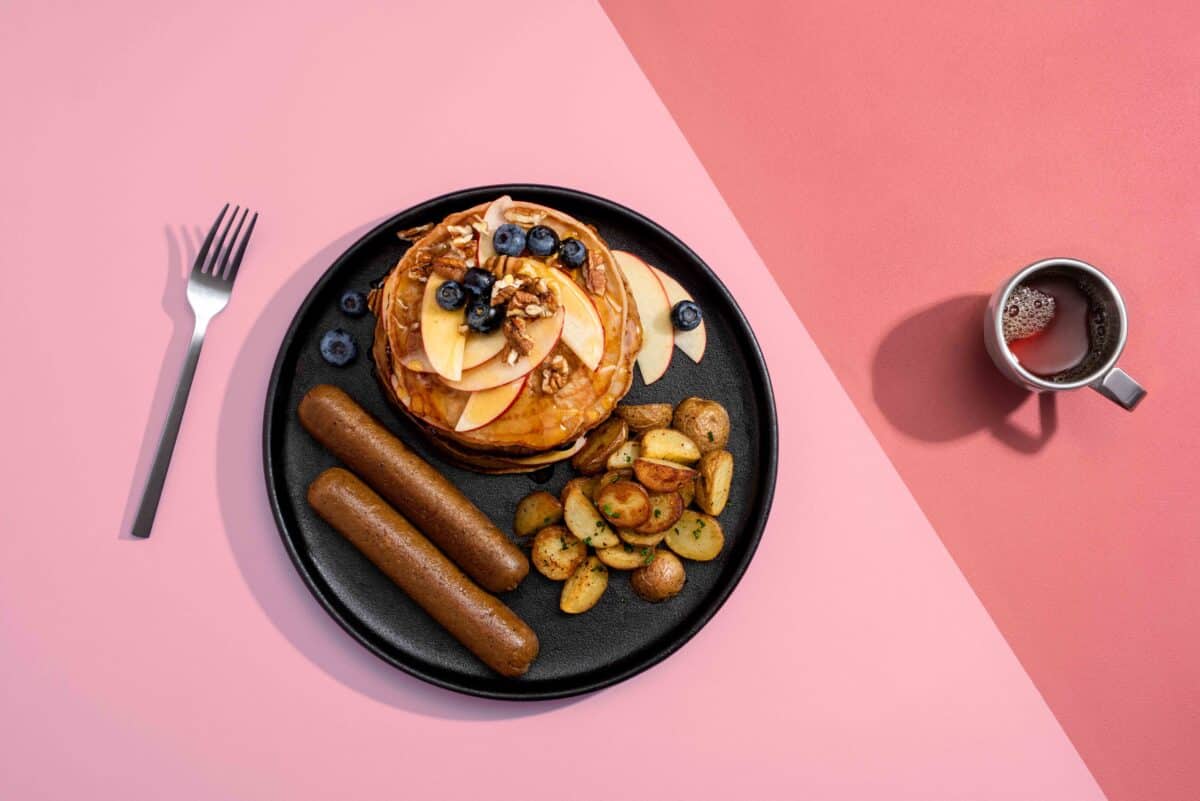 Ingredients
For the pancakes:
1 ¼ cups flour
½ cup almond powder
15 ml baking powder
15 ml of sugar
1 pinch of salt
1 cup of vegetable milk of your choice
15 ml cider vinegar
1/2 cup of applesauce
1/4 cup vegetable butter or canola oil
For the side dishes:
1/2 cup fresh blueberries
2 apples, peeled and thinly sliced
1/2 cup pecan nuts
Maple syrup
1 pack of GUSTA apple and maple sausages
Prep
In a mixing bowl, combine flour, almond powder, baking powder, sugar and salt.
In a second bowl, combine the plant milk, cider vinegar and applesauce. Let stand 5 minutes.
Pour the liquid mixture over the dry ingredients in two stages and mix until smooth. Let stand for another 5 minutes.
In a nonstick skillet, heat vegetable butter over medium-low heat and about ½ cup of the mixture.
Cook until small bubbles form on the surface, then flip the pancake until it is pancake until golden brown. Keep the pancakes warm.
Top with blueberries, sliced apples, pecans and maple syrup.
Serve brunch style with fresh fruit, hash browns and the seitan sausages.
Stats
20
Is the amount of kilos of grains saved each day with a vegan diet.
More fun facts!