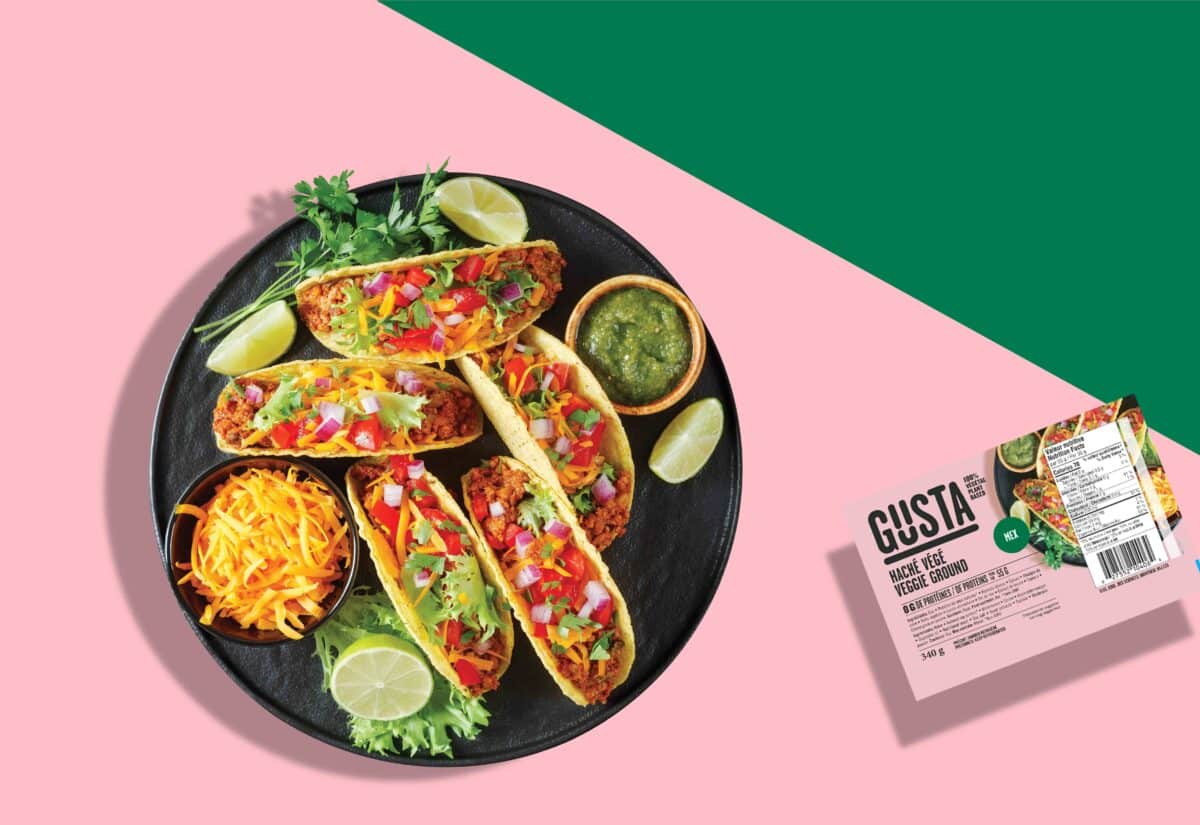 Ingredients
1 package of GUSTA veggie ground mex
1 medium onion, chopped
1 clove garlic, minced
1 tbsp. chili powder
1 tsp dried oregano
1/2 tsp. cumin powder
pinch of coriander
1 shallot, minced
Salt and pepper to taste
12 tacos
1 tomato, diced
1 red bell pepper, diced
1 package GUSTA style shredded cheddar cheese
Salsa sauce and vegan sour cream on the side
Prep
Preheat oven to 400°F (200°C).
In a large skillet, brown the GUSTA veggie ground mex
Add onion, garlic, chili powder, oregano and cumin and cook until onions are tender.
Season with salt and pepper. Place on a serving plate.
Heat tacos in oven, upside down, on cookie sheet for 3 to 5 minutes.
To serve, spoon the mixture into each taco and sprinkle with your favourite toppings (salsa, sour cream, shredded cheese).
Stats
58%
Is the percentage of people in Canada who want to reduce their meat consumption in order to be healthier.
More fun facts!