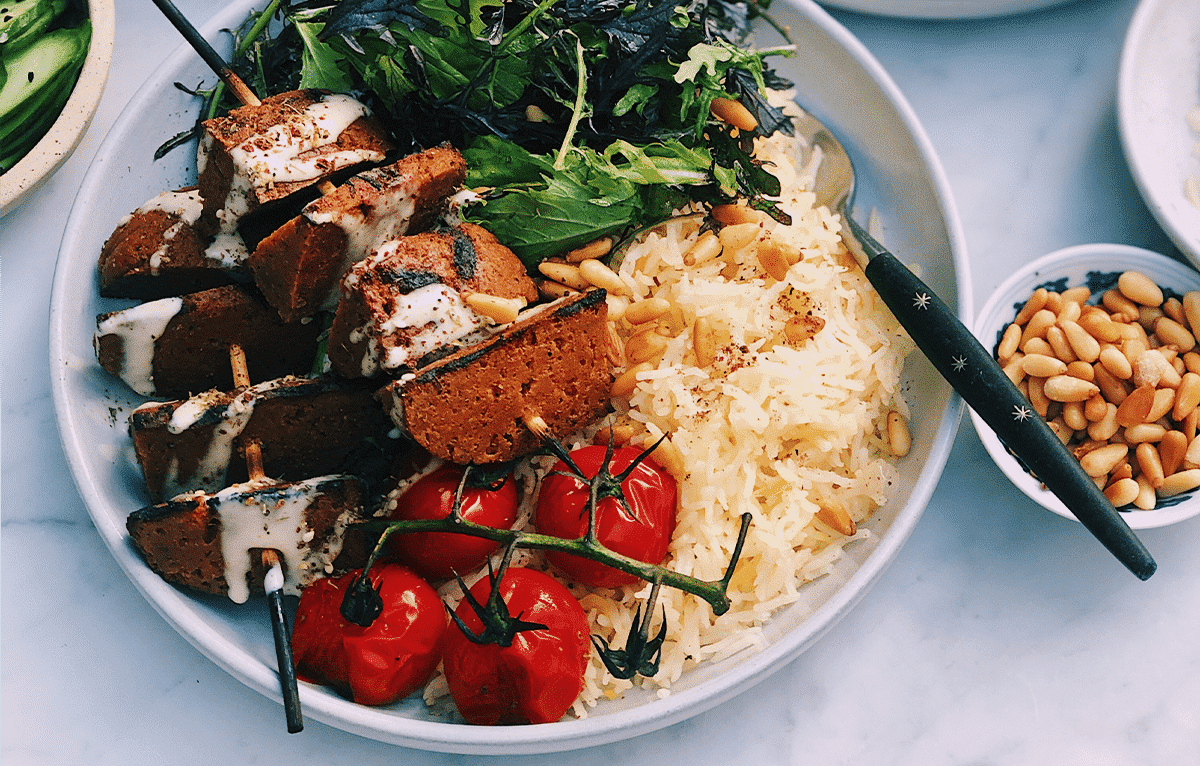 Ingredients
1 cup of basmati rice
1 tbsp of olive oil
2 tbsp of pine nuts
1 small onion sliced finely
1 1/4 cup of water
1/4 tsp of saffron
1/2 tsp of salt
1 tbsp of vegan butter of choice
1 GUSTA seitan roast Kebab Shawarma thinly sliced
Prep
Rinse and soak the saffron rice for 30 minutes in 1/4 cup of warm water.
Warm up the olive oil in a pot on medium.
Add the pine nuts until toasty and quickly remove to avoid burning. Set aside.
Add the onion to the pot and saute until translucent.
Add the soaked and strained rice, stir to coat.
Add the rest of water, saffron water and salt.
Cover and reduce the heat to low and allow to steam for 20 minutes.
Add butter, pine nuts and stir throughout.
Cook the GUSTA Kebab Shawarma thinly sliced.
Serve the rice with grilled GUSTA Kebab Shawarma and a side salad, then enjoy!
Stats
10%
Is the percentage of Canadians who call themselves vegan or vegetarian.
More fun facts!