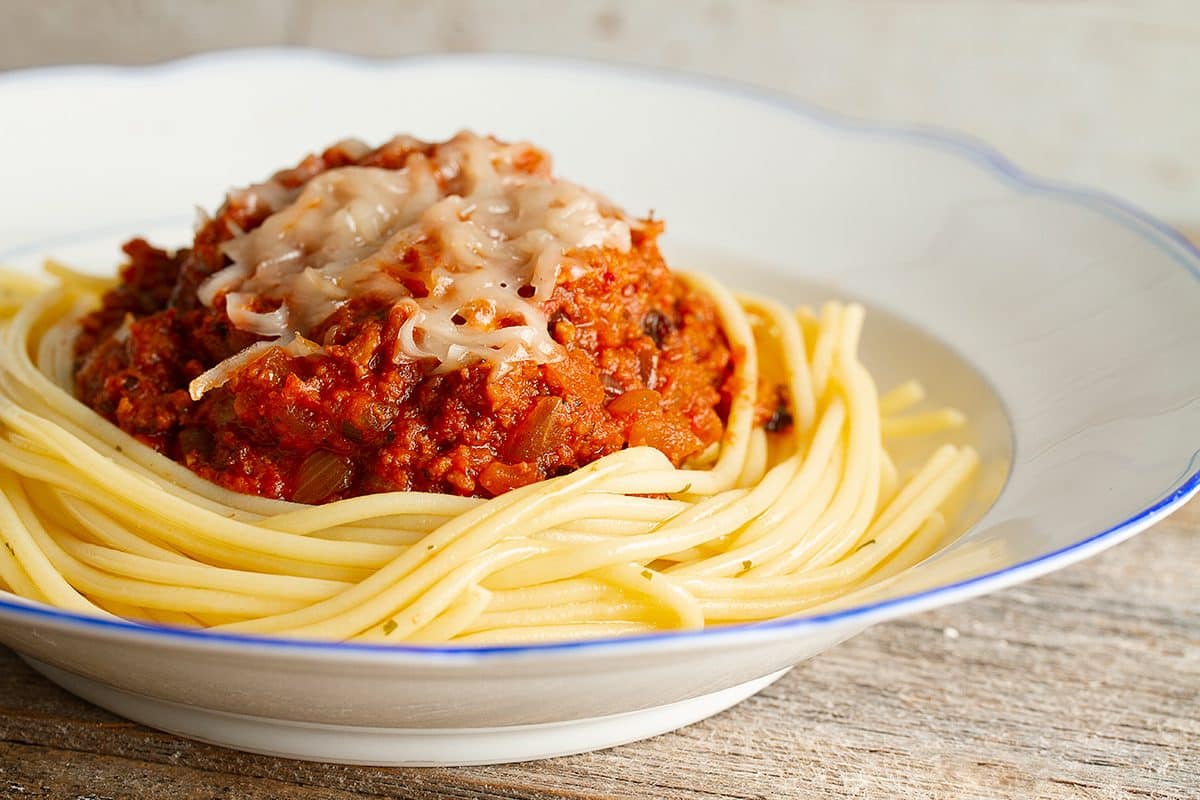 Ingredients
340 g of pasta
2 GUSTA Italiana sausages
1/2 large onion, finely chopped
2 garlic cloves, finely chopped
1 cup sliced ​​mushrooms
3 cups (750 g) tomato sauce
Vegetable oil of your choice
1 vegetable broth
100 g of Mozzarella Style cheese
Prep
In a pot of salted boiling water, add a cube of vegetable stock and cook the pasta until al dente.
To chop sausages, pass them in the blender for a few seconds to get a consistent mixture.
In a skillet, toast onions, garlic and mushrooms with a little oil.
Reduce heat and add tomato sauce.
Simmer 15 minutes.
Add the cooked pasta separately.
Add 100 g of finely grated Mozzarella Style cheese on top.
Stats
350%
Shows the rise of veganism in the UK from 2009 to 2016.
More fun facts!