Gustarium
14 March 2022
Vegan Grocery List: The Must-Haves
When we adopt a vegan diet, we must adjust our cooking habits, our ways of doing things… and (to some extent) the content of our pantry and fridge! What are vegan musts, these basic ingredients that make it possible to cook tasty, varied and bluffing vegan recipes? Here is the shortlist. Ready? Grab a pen or a tablet!
For every sweet tooth
Exit honey, which is directly the fruit of the bees' work, and white sugar, whose bleaching processes sometimes require the use of animal bones. To delight our sweet tooth and brilliantly enhance our desserts without hurting animals and the environment, there are a host of delicious vegan alternatives. To be added to our grocery list:
Maple syrup
Mashed dates
Agave syrup
Molasses
Cane sugar
For a "milky way"
Fancy creamy lattes or sauce dishes? We can enrich our cream recipes while letting the cows graze the fields quietly, or the goats bleat at will in the pastures. Of course! Instead of animal dairy products, we simply turn to vegetable milks which – as a bonus – are free of lactose (thus, easy to digest). Suggestions:
Almond milk
Oat milk
Coconut milk
Rice milk
Hemp milk
Bye butter
In the morning, on toasted bread, nut butters prepared without dairy products are both nourishing and decadent (peanut butter, almond butter, pistachio butter, etc.). The same goes for vegan margarine, including among others the olive oil-based ones: it is delicious while providing us with a good intake of omega-3. Try it cold (on bread) or use it for cooking.
Egg replacer
Firm tofu, chopped, seasoned and cooked in a frying pan, looks like scrambled eggs served for breakfast or in a sandwich. If you want to prepare mousses and aerial meringues instead, you just need to replace the traditional egg whites with the water contained in canned chickpeas or their cooking water (called aquafaba). Chickpea flour makes it possible to prepare lovely omelettes without egg yolks. Agar-agar is unstoppable to obtain gelled textures. Not to mention oatmeal and starch powder, which can thicken sauces.
These staple foods make it possible to adapt a whole bunch of classic recipes into vegan recipes. It is therefore recommended to add them to our grocery list, to make them the pillars of our veggie pantry. And here is another gravy train: stop at the fresh section of our favourite grocery store to slip into our basket some GUSTA sausages, roasts, vegan cheeses, cretons and vegan pâtés. It makes life and meal preparation easier. And it's finger-licking good! #Longlivedveganism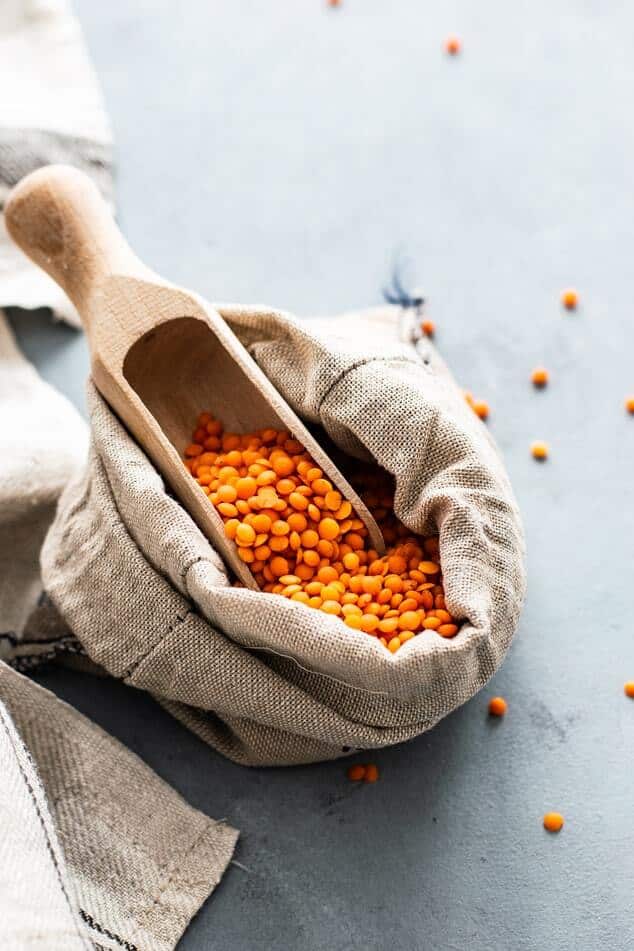 ---
Header image credit: Vegan Liftz