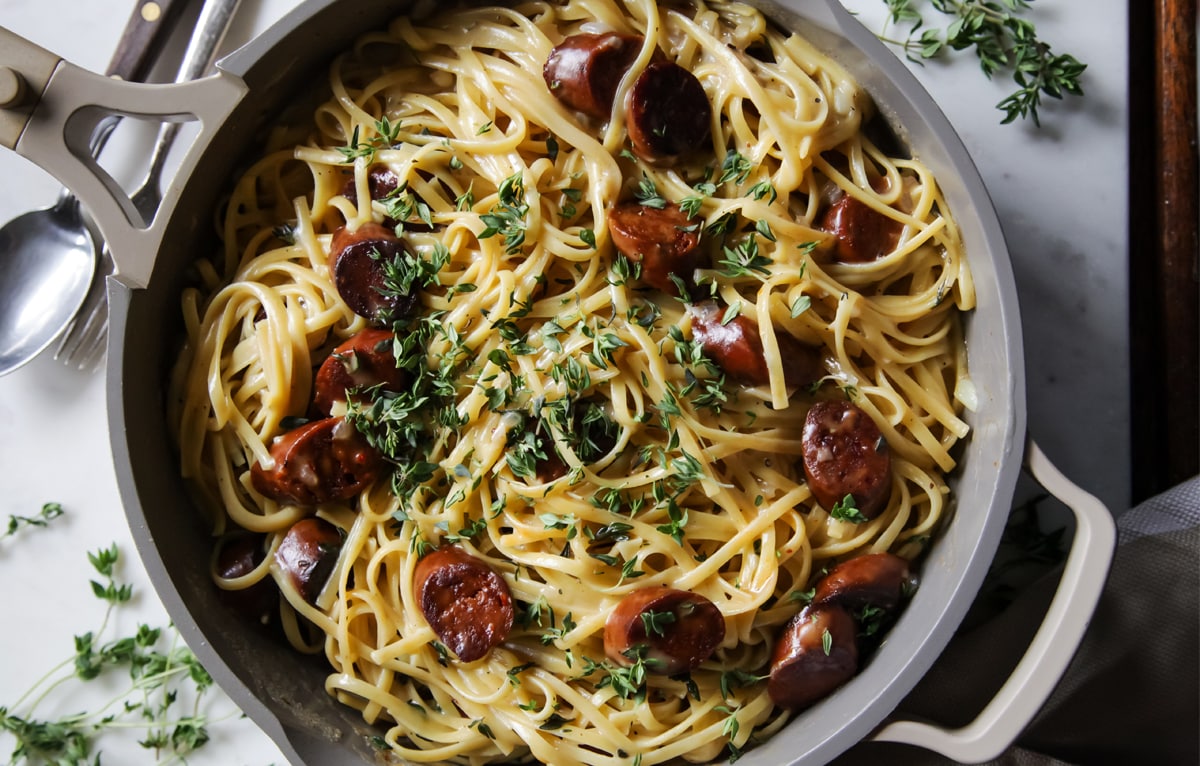 Ingredients
450 g dry linguine
2 tablespoons vegan butter, or extra virgin olive oil
4 GUSTA Smoked Paprika sausages, sliced into ½-inch pieces
3 garlic cloves, peeled and minced
1 small onion, peeled and diced
½ teaspoon cracked black pepper
½ teaspoon sea salt
½ teaspoon herbs
1 can (400 ml) full fat coconut milk
1 GUSTA Mozzarella Style cheese, grated
1 teaspoon fresh thyme leaves, plus more for garnish
Prep
Cook the linguine (according to directions on the package)
Heat up the vegan butter or oil in a large non-stick pan on medium heat.
Add the sausage, garlic, onion, salt, pepper, and herbs. Reduce heat to medium-low and cook, covered, for 5 minutes or until the onions are soft, translucent and fragrant.
Add the coconut milk and grated cheese and simmer for 5 minutes or until the cheese has melted and the sauce is thickened.
Add your cooked pasta, along with the fresh thyme. Enjoy!
Stats
+300%
Is the amount of the rising American vegan population in the last 3 years.
More fun facts!