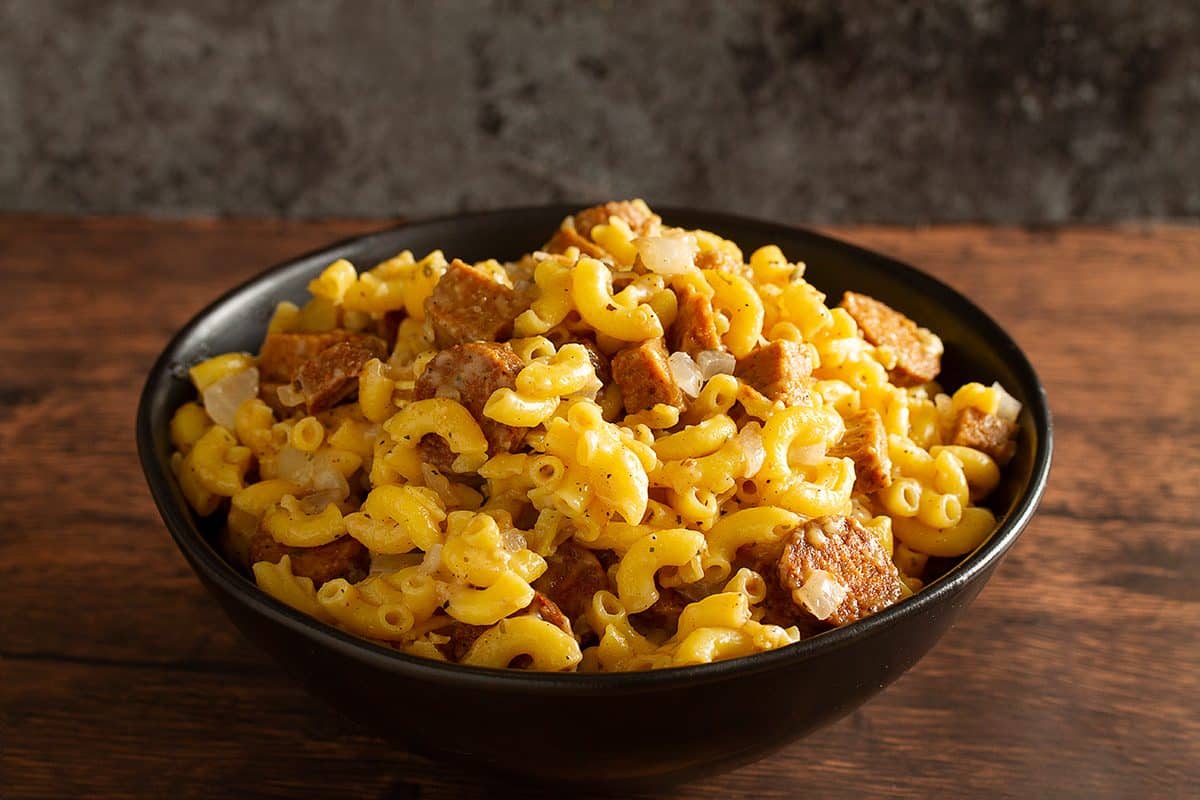 Ingredients
250 g of macaroni

xxxx xxxxxxxxx

2 GUSTA Montréalaise sausages

xxxx xx xxxx

1/2 GUSTA kebab
1 big onion
100 g

xx xxxxxx

GUSTA Americano cheese
1/2 cup of

xxxx

soymilk
1 tablespoon of pepper
1 pinch nutmeg
1 tablespoon of herbs
3 tablespoons of vegetable oil
Prep
In a pot of boiling salted water, cook pasta until al dente.
Rinse under cold water and add a little bit of oil. Put aside.
Cut the kebab into small cubes.
Cut the Montréalaise sausages in half rings.
In a frying pan, grill everything with two tablespoons of soymilk.
When done cooking, lower the heat to a minimum, add the cheese and milk.
Add the cooked pasta and mix everything.
Add salt for taste.
Stats
58%
Is the percentage of people in Canada who want to reduce their meat consumption in order to be healthier.
More fun facts!