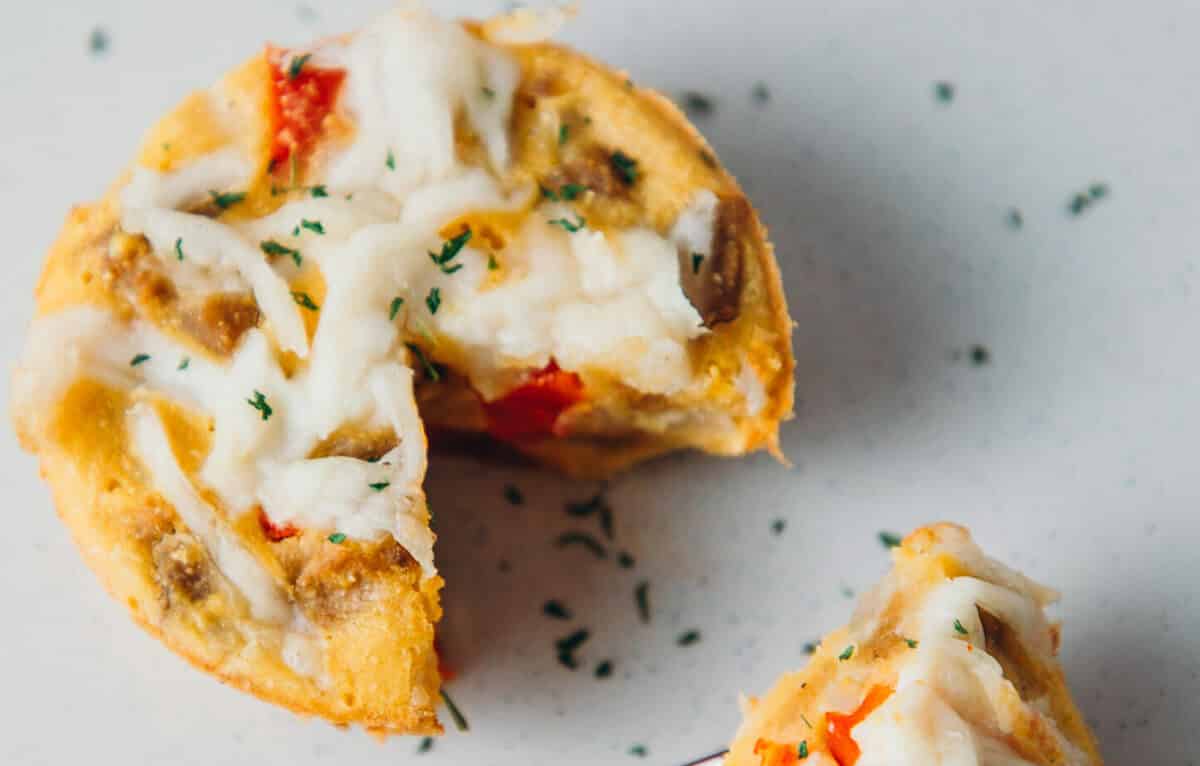 Ingredients
1-1/4 cups chickpea flour
2 tbsp nutritional yeast
1 teaspoon baking powder
1/4 teaspoon each garlic and onion powder
1/2 teaspoon salt
1/4 tsp black pepper
1-1/4 cups water
1/2 cup chopped onion
1/2 cup chopped pepper
2 GUSTA Apple Maple sausages
1/2 cup GUSTA Mozzarella Style cheese, shredded
Prep
Preheat oven to 375F.
Whisk together all dry ingredients.
Add water and stir to combine.
Add veggies and sausage and stir.
Spray muffin cups with oil or use muffin paper liners so they don't stick.
Use 1/3 cup of chickpea mixture for each omelette cup.
Add cheese to each one, then bake 32-35 minutes.
Allow to cool at least 15 mins before eating and they will firm up! Enjoy!
Stats
73%
Is the amount of carbon you can reduce when you follow a vegan diet.
More fun facts!