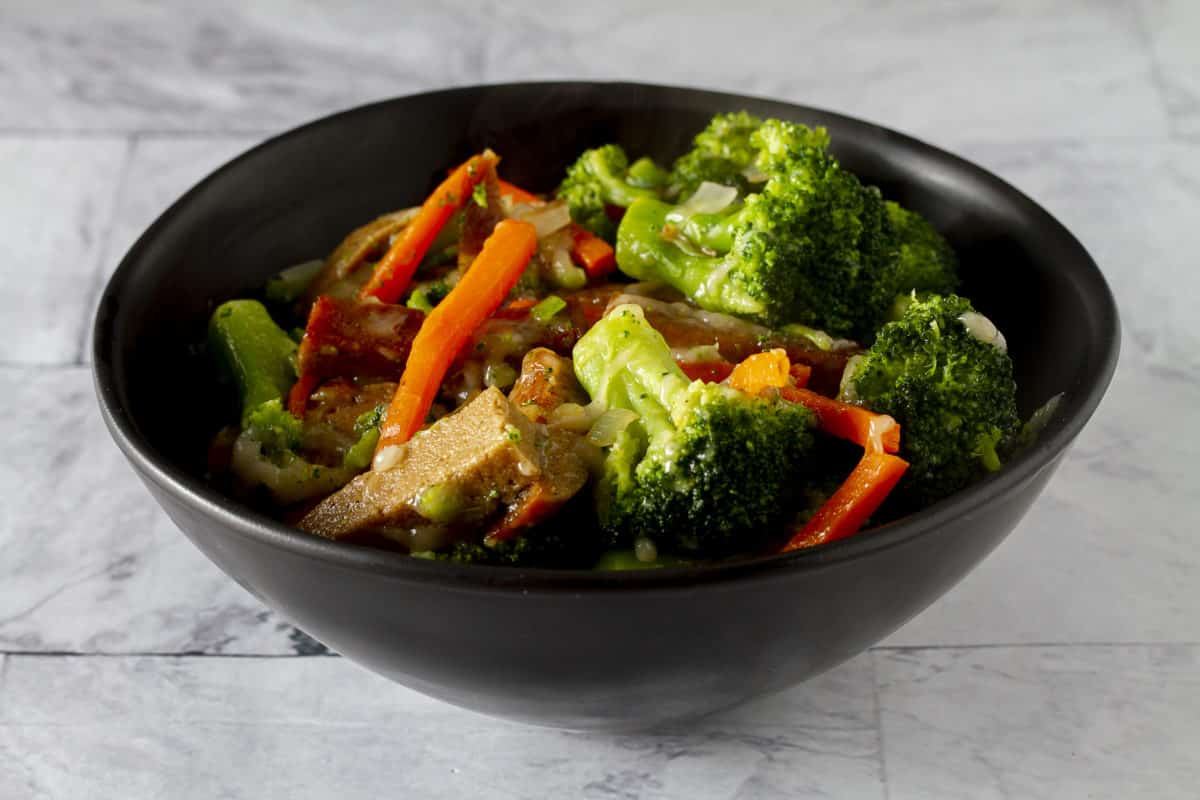 Ingredients
1/2 GUSTA KEBAB SHAWARMA
2 small heads of broccoli
1/4 of a GUSTA SWISSO CHEESE
1 carrot
1/2 onion
1 pinch of herbes de Provence
Prep
Blanch the broccoli and carrot for 5 minutes after julienning them.
Dice the onion and cut the KEBAB in strips.
Combine and sauté in a pan for 7 minutes with a bit of vegetable oil and the herbes de Provence, salt to taste.
Add the SWISSO CHEESE in the hot pan, mix and serve.
Stats
59k
Is the number of people throughout the world that participate in Vegenuary (the vegan month of January)
More fun facts!