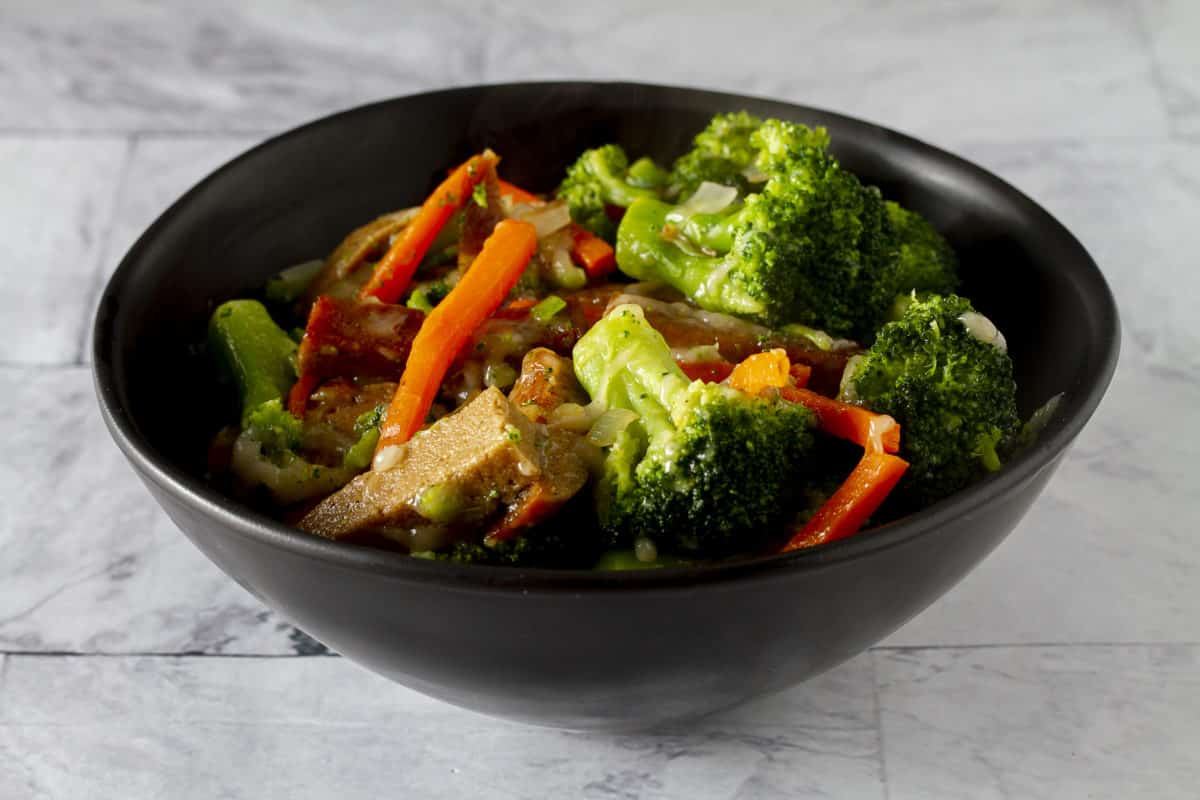 Ingredients
1/2 GUSTA KEBAB SHAWARMA
2 small heads of broccoli
1/4 of a GUSTA SWISSO CHEESE
1 carrot
1/2 onion
1 pinch of herbes de Provence
Prep
Blanch the broccoli and carrot for 5 minutes after julienning them.
Dice the onion and cut the KEBAB in strips.
Combine and sauté in a pan for 7 minutes with a bit of vegetable oil and the herbes de Provence, salt to taste.
Add the SWISSO CHEESE in the hot pan, mix and serve.
Stats
73%
Is the amount of carbon you can reduce when you follow a vegan diet.
More fun facts!