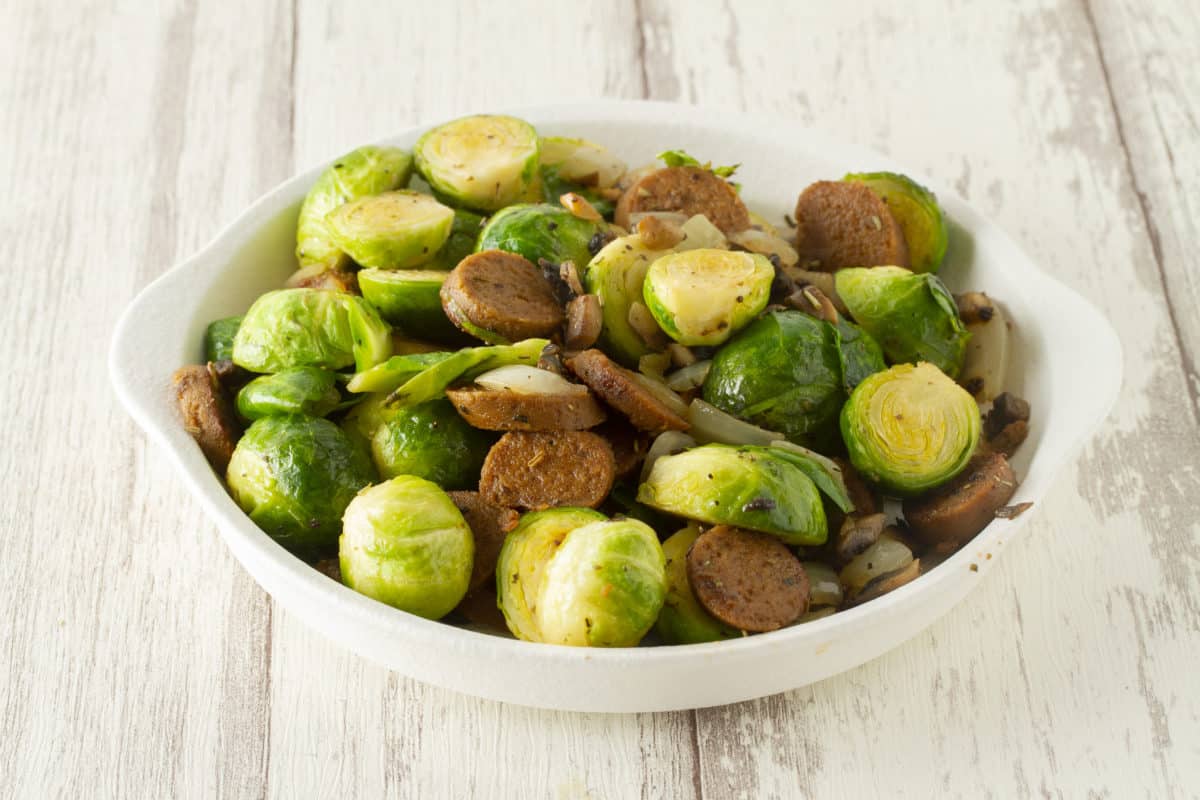 Ingredients
250 g Brusselles sprouts
2 GUSTA Smoked Onions sausages
1/4 of GUSTA Mozzarella Style cheese
100 g white mushrooms
1/2 onion
Herbes de Provence
Salt to taste
Prep
Cut the Brusselles sprouts in half and blanch them for 1 minute in boiling water.
Cut the Smoked Onions sausages in slices.
Dice the onion and cube the mushrooms.
Sauté everything in a pan with a bit of vegetable oil for about 8 minutes.
Finish with grated Mozarella Style cheese, mix and serve.
Stats
20
Is the amount of kilos of grains saved each day with a vegan diet.
More fun facts!