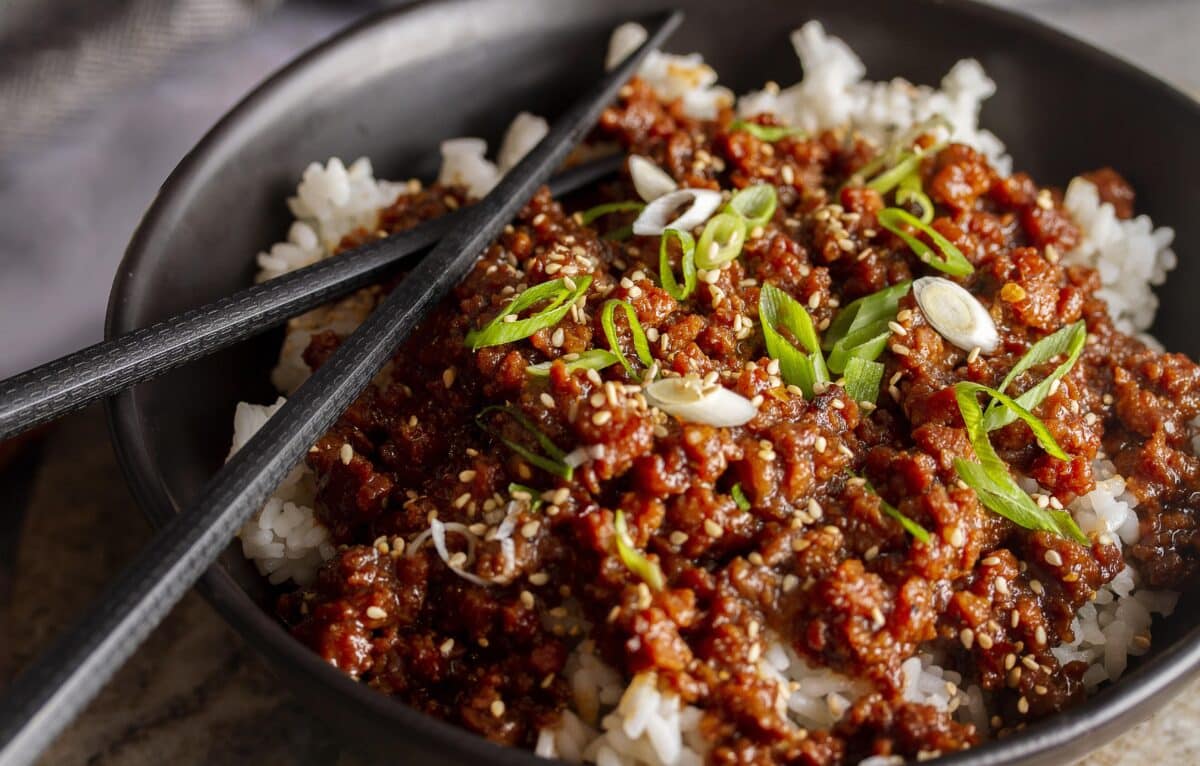 Ingredients
350 g GUSTA Original Veggie Ground

2 garlic cloves minced

1 tsp grated ginger

1/3 cup packed brown sugar

2 tbsp reduced-sodium soy sauce

1 tbsp lemon juice

2 tsp sesame oil

1/4 tsp ground ginger

1/4 tsp crushed red pepper flakes

1/4 tsp pepper

2 cups hot cooked "sticky" Rice

Sliced green onions and sesame seeds to garnish
Prep
In a large skillet, cook the garlic and olive oil until aromatic. Add GUSTA Original Veggie Ground and continue simmering for another 5 minutes. 

In a small bowl whisk brown sugar, soy sauce, sesame oil, ginger, red pepper flakes and pepper. Pour over the Veggie Ground and let simmer for another minute or two.

Serve over hot rice and garnish with green onions and sesame seeds.