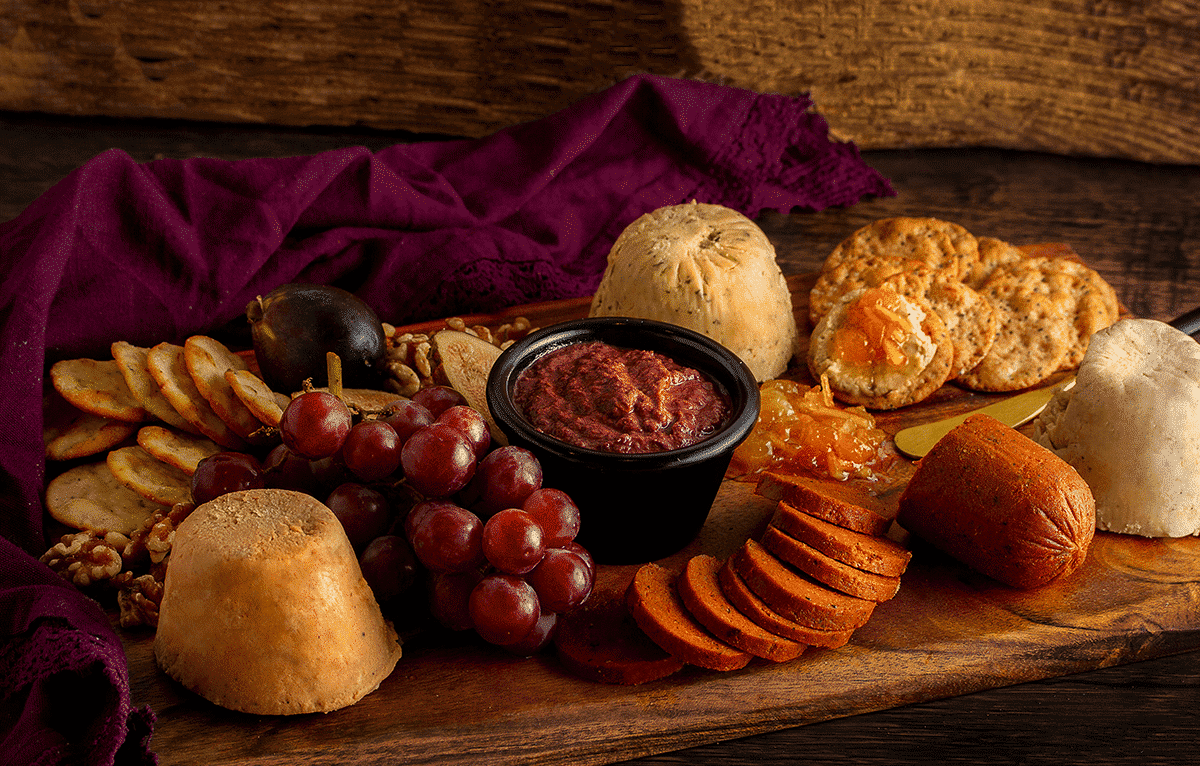 Ingredients
1 GUTSA vegan pâté original
1 GUSTA vegan Creton 
1 GUSTA vegan pâté traditionnel 
1 GUSTA pizzaroni
2 figs
½ cup of walnuts
1 bunch of grapes
1 Tbs of abricot jam
Crakers of your choices
Homemade tapenade
Olive Tapenade
3 cloves Garlic, raw
1 cup Calamata Olives, pitted
2 tablespoons Capers
3 tablespoons fresh Parsley, roughly chopped + extra for serving
1 tablespoon fresh Lemon juice
2 tablespoons olive oil
1 Salt to taste
Prep
Prepare the tapenade: Combine everything into a blender until smooth. Garnish with a sprig of parsley.
Cut the pizzaroni into slices
Arrange the pâtés and creton in dome shape for a more glamorous look
Add the other ingredients to the board, and voila!
Stats
+300%
Is the amount of the rising American vegan population in the last 3 years.
More fun facts!