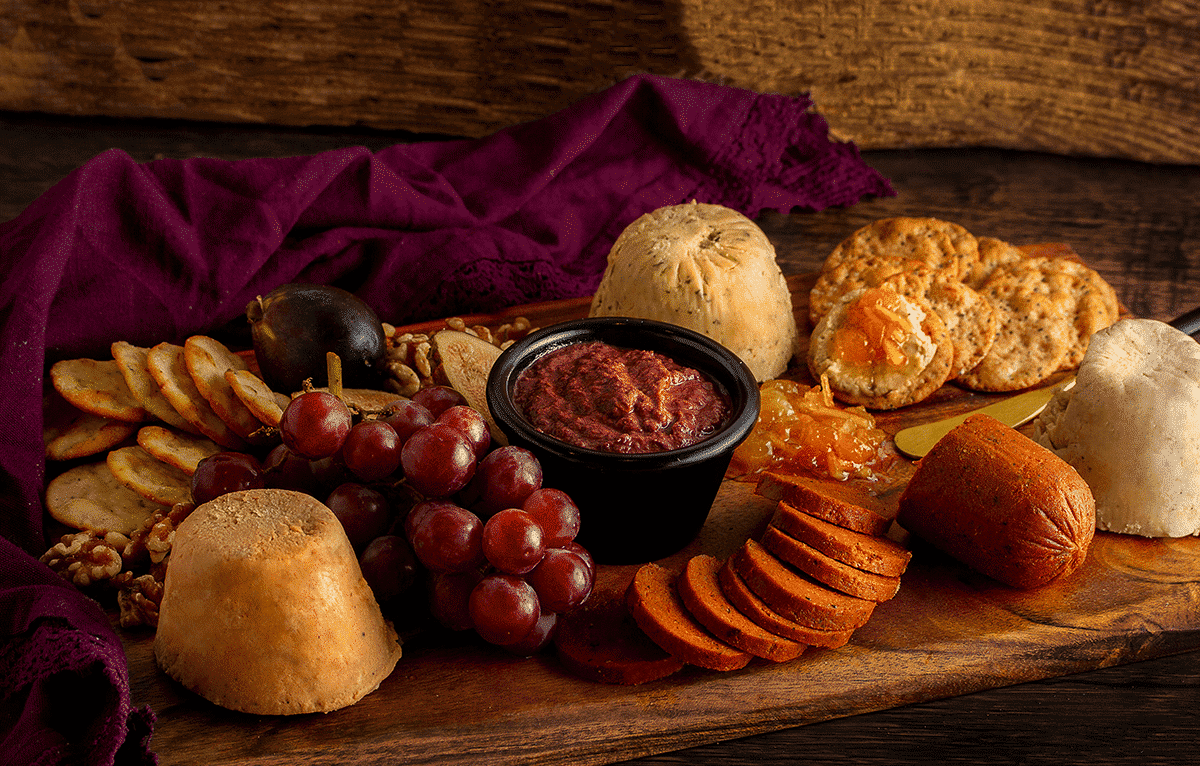 Ingredients
1 GUTSA vegan pâté original
1 GUSTA vegan Creton 
1 GUSTA vegan pâté traditionnel 
1 GUSTA pizzaroni
2 figs
½ cup of walnuts
1 bunch of grapes
1 Tbs of abricot jam
Crakers of your choices
Homemade tapenade
Olive Tapenade
3 cloves Garlic, raw
1 cup Calamata Olives, pitted
2 tablespoons Capers
3 tablespoons fresh Parsley, roughly chopped + extra for serving
1 tablespoon fresh Lemon juice
2 tablespoons olive oil
1 Salt to taste
Prep
Prepare the tapenade: Combine everything into a blender until smooth. Garnish with a sprig of parsley.
Cut the pizzaroni into slices
Arrange the pâtés and creton in dome shape for a more glamorous look
Add the other ingredients to the board, and voila!
Stats
59k
Is the number of people throughout the world that participate in Vegenuary (the vegan month of January)
More fun facts!