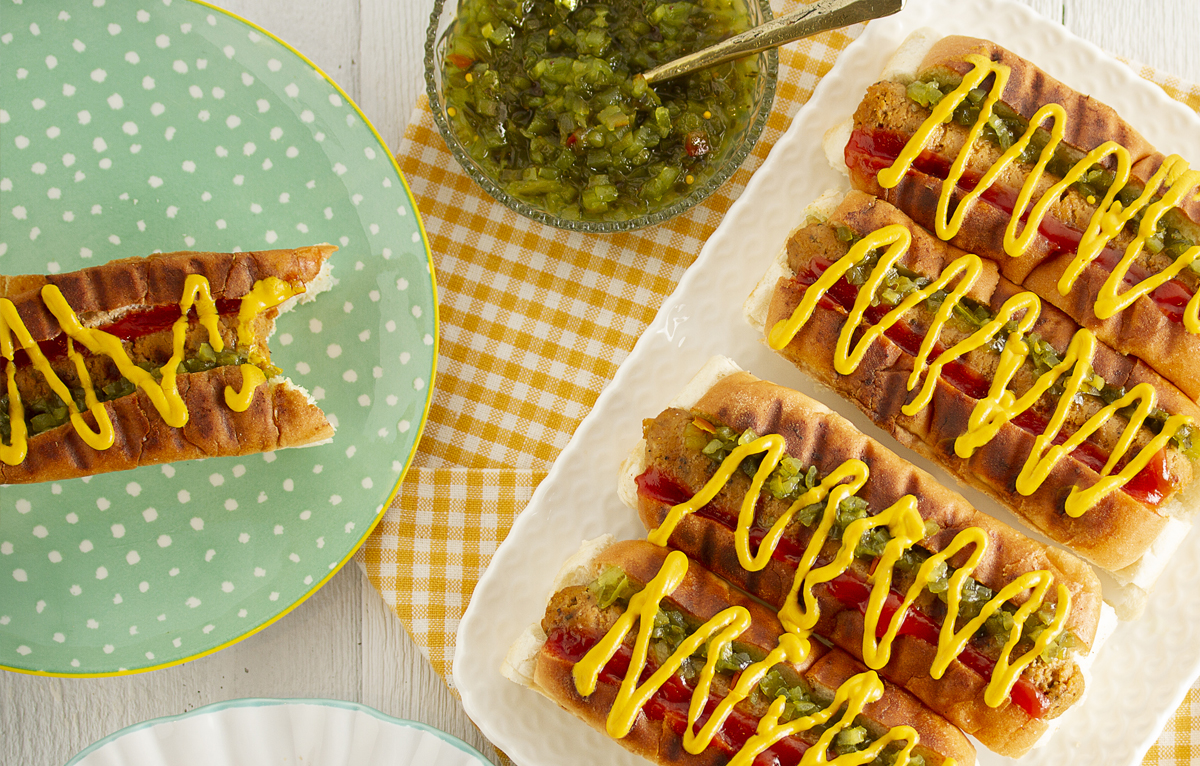 Ingredients
12 hot dog buns
Yelllow mustard
Ketchup
Relish
1 pack of GUSTA Vegan dog
Prep
Reheat the Vegan dog on the skillet at medium heat or on BBQ for about 3-4 minutes per side with a touch of vegetable oil.
Toast the buns in toaster or on the BBQ for 30 seconds.
Stuff them with yellow mustard, ketchup and one Vegan Dog.
Add relish on top.
Serve and enjoy.
Stats
10%
Is the percentage of Canadians who call themselves vegan or vegetarian.
More fun facts!