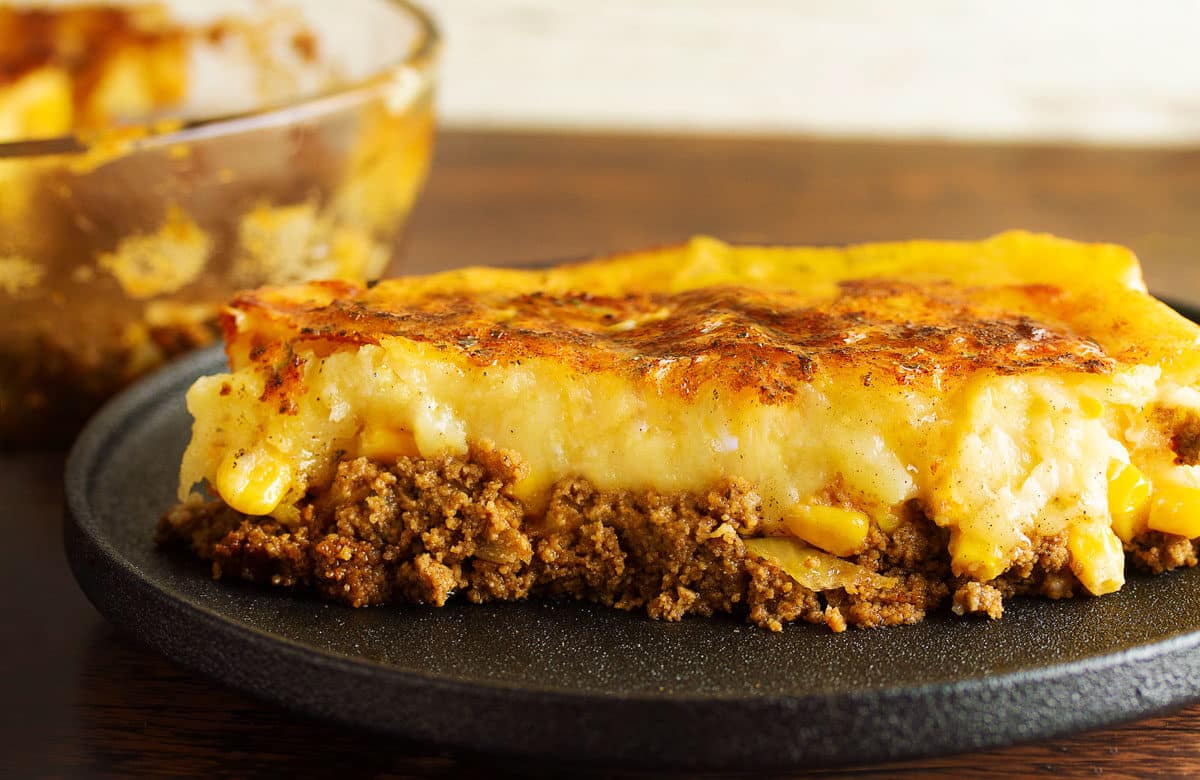 Ingredients
4 cups Russet or yellow potatoes peeled and cubed
¼ cup of  vegan butter
½ cup of soymilk, roughly
1 GUSTA Classico seitan roast (about 450 g)
1 onion, finely chopped
1 can of 540 ml creamed corn
Paprika for flavour
Dried parsley for flavour
Prep
In a pot of salted water, cook the potatoes until tender.
Puree the potatoes with a masher and add 2 tablespoons of butter and soymilk.
Salt, pepper and let stand.
Preheat the oven to 375 ° F and place the rack in the middle of the oven.
In a skillet, sauté the onions over medium heat with the remaining butter.
Once the onions are golden brown, add the seitan roast, salt and pepper, then remove from the heat when golden brown.
In a square baking dish of about 20 cm, put the meat, then put a layer of corn and then, to finish, with the layer of puree.
Sprinkle lightly with paprika and parsley to add a little flavour and colour.
Bake for 30 minutes.
Stats
350%
Shows the rise of veganism in the UK from 2009 to 2016.
More fun facts!