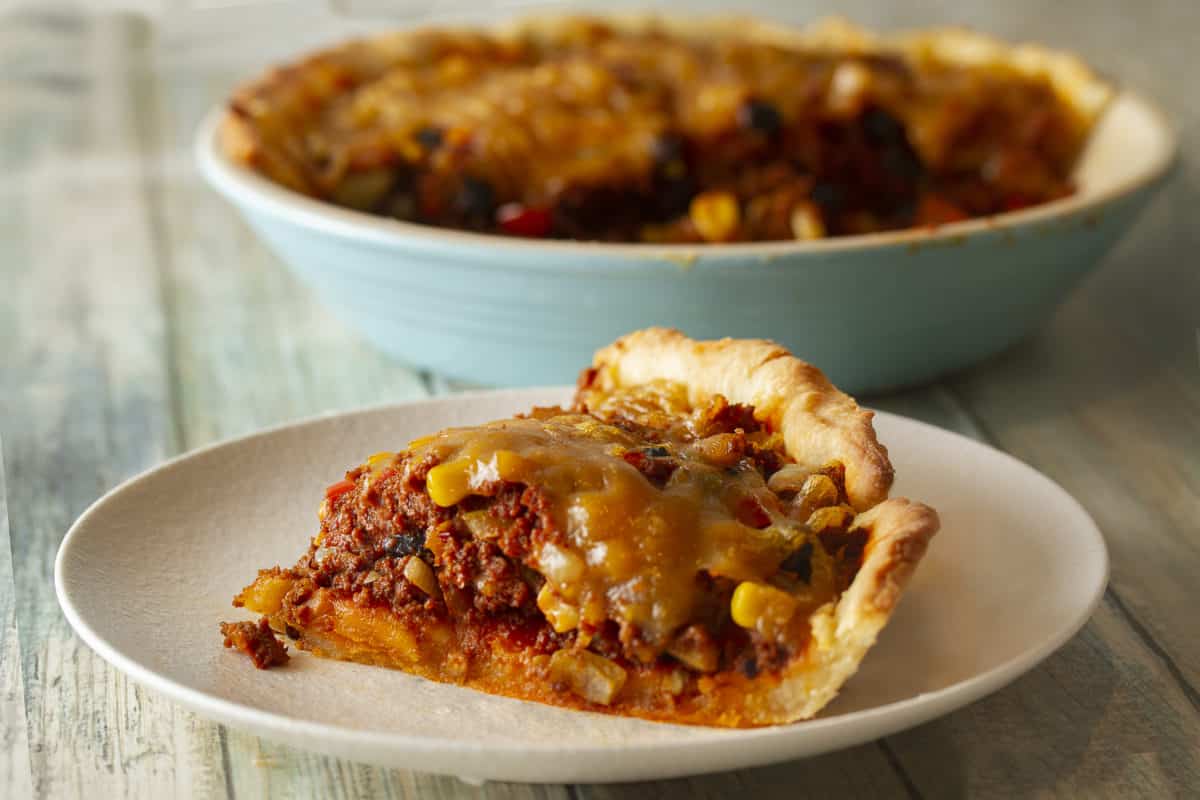 Ingredients
4 GUSTA Smoked Paprika sausages, chopped
1 GUSTA Cheddar Style cheese, grated
1 short pastry or puff pastry
½ cup frozen corn
½ cup cooked black beans
1 small red pepper chopped
1 onion chopped
¼ cup vegetable oil
½ teaspoon cumin
½ teaspoon ground black pepper
salt to taste
Prep
Preheat oven to 400F.
On a lightly floured surface, roll the pastry out to form a 28.5 cm (11 ¼ inch) diameter circle with a thickness of 1 cm.
Place the pastry in a 20cm (8 inch) diameter deep dish tart shell.
Brown all ingredients, except the cheese, in a pan for about 7 minutes.
Place the filling the pastry.
Bake at 400F for about 20 minutes.
Add the grated cheese on top and bake for another 5 minutes.
Enjoy!
Stats
59k
Is the number of people throughout the world that participate in Vegenuary (the vegan month of January)
More fun facts!