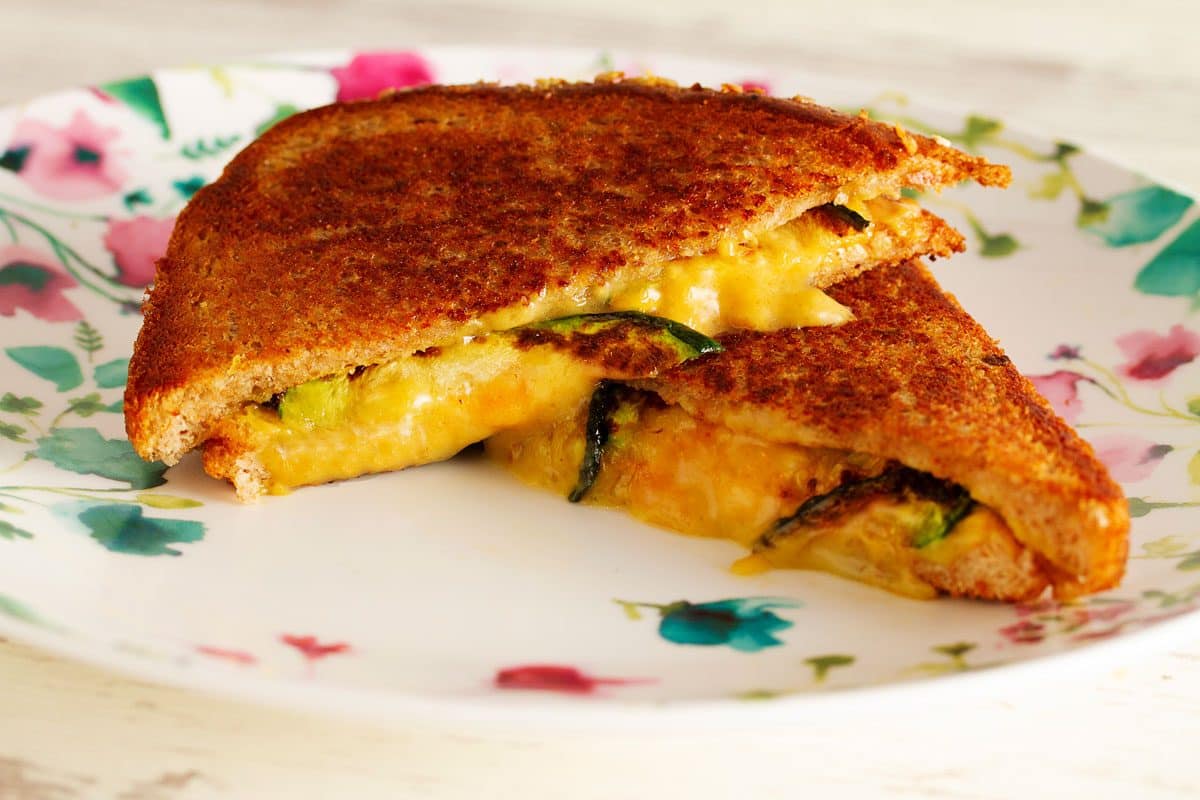 Ingredients
4 slices of sandwich bread
1/4 grated GUSTA Original
1/4 GUSTA Cheddar Style shredded
1/4 of finely sliced ​​onion
1/4 of finely sliced zucchini
1 tablespoon of vegetable oil of your choice
1 teaspoon of margarine
Prep
In an oiled skillet, sear onion and zucchini.
Put the grated cheese on the first layer of bread, spread the grilled vegetables on top then another layer of grated cheese and put the final layer of bread on the top.
Spread the margarine on the top and bottom of the sandwich.
Grill in panini grill over medium heat or frying pan until cheese is melted and bread is grilled.
Stats
80%
Is the percentage of antibiotics sold in the United States used for livestock.
More fun facts!