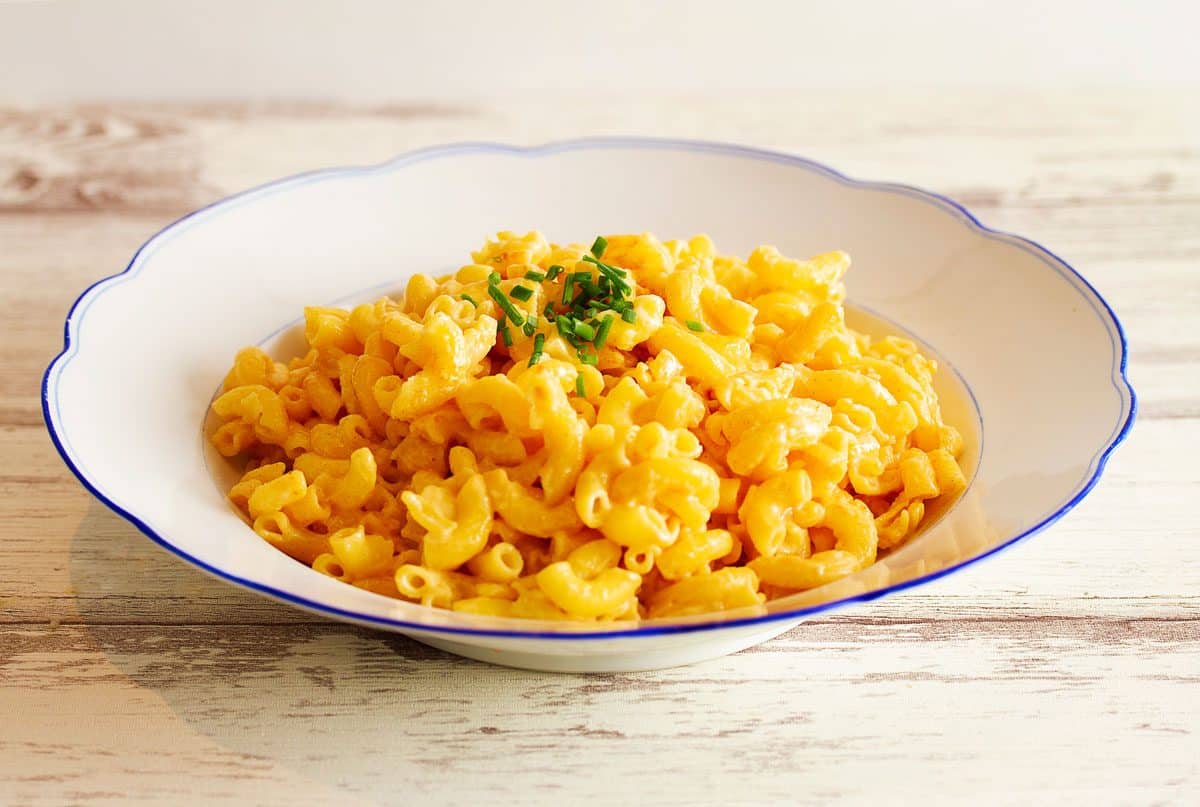 Ingredients
500 g of macaroni
1/2 cup of vegetable oil
4/5 cup of vegetable cream
1/2 GUSTA Original cheese
1/2 GUSTA Cheddar Style cheese
Salt, pepper for flavour
1 teaspoon of smoked paprika
Prep
In a saucepan, cook the pasta as directed.
Drain, then drizzle with oil (so they don't stick) and set aside.
In the same cauldron over medium heat with the rest of the oil, add the cream.
When the cream begins to boil, add the cheese gradually while stirring.
Add the pasta.
Season with salt, pepper and paprika.
Stats
59k
Is the number of people throughout the world that participate in Vegenuary (the vegan month of January)
More fun facts!