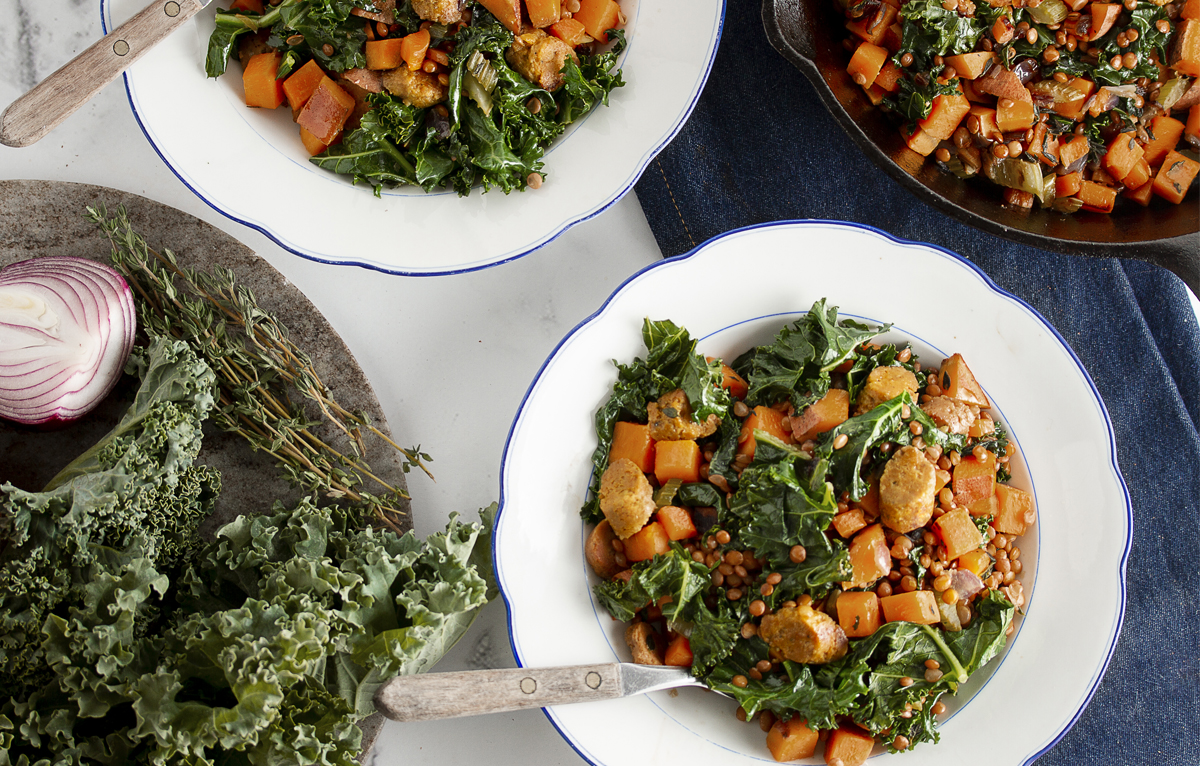 Ingredients
2 tbsp cooking oil
1/2 cup red onion, chopped
1 stalk celery, chopped
1/2 large carrot, peeled and diced
4 cups sweet potatoes (approx. 2 small), peeled and cubed
4 GUSTA Vegan dog sliced
1 tbsp fresh thyme
1 can cooked lentils (540ml or approx.), rinsed & drained
1 small bunch kale (equivalent to about 4 cups), ribs removed and sliced
Salt and pepper to taste
Prep
Over a medium-high heat oil in a large skillet. Add the onions, garlic, thyme, and sauté for few minutes.
Add the Vegan dog and sauté for another 3-4 minutes until browned on all sides.
Add the celery, carrots and sweet potatoes and continue cooking for another 10-15 minutes (or until soft).
Add the chopped kale to the skillet and cover until the kale wilts approx. 5 minutes.
Add the cooked lentils and sauté until the lentils are well combined and warmed through.
Taste and season with salt and pepper, if needed.
Serve immediately.
Stats
80%
Is the percentage of antibiotics sold in the United States used for livestock.
More fun facts!