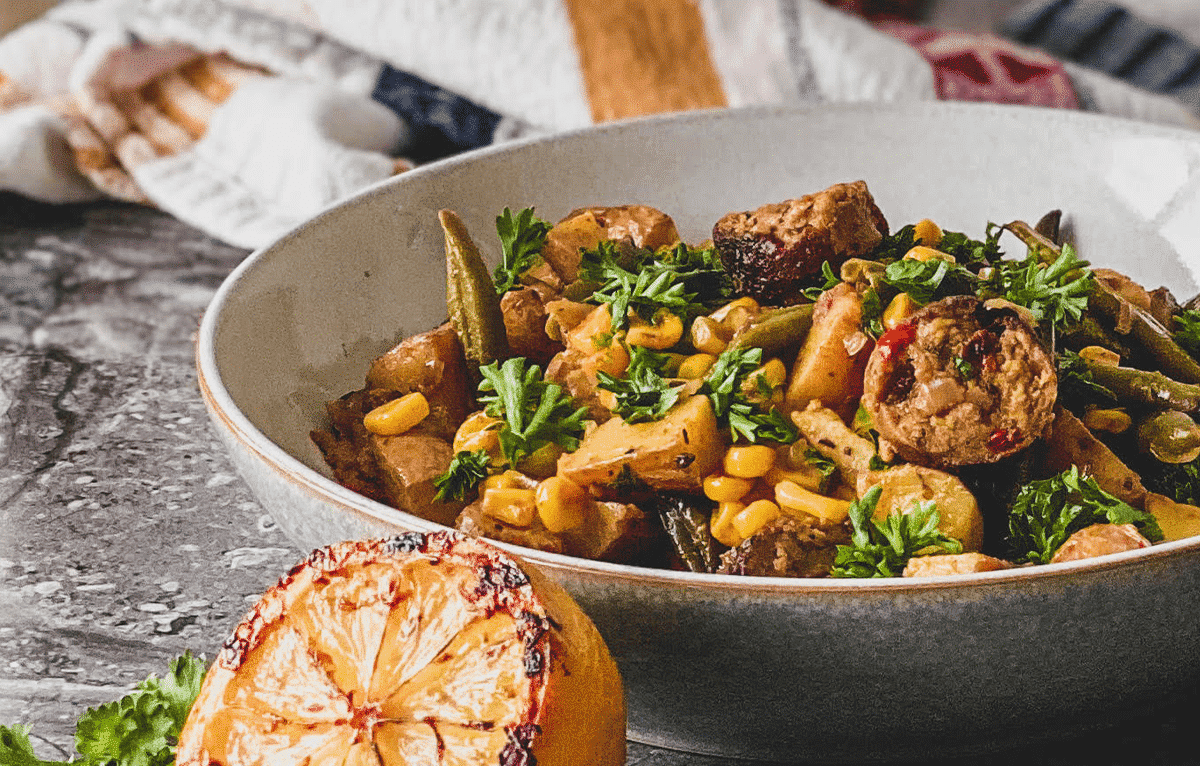 Ingredients
1 cup of corn
1 cup of diced potatoes
1 1/2 cup of french beans
1/2 cup of minced onion
1 lemon
1 tbsp cajun spices mix
2 tbsp plant oil
1/4 cup shredded parsley
4 GUSTA Italiana sausages
Prep
Dispose corn, diced potatoes, onion, french beans on a baking tray.
Season with cajun mix and vegetal oil. Put in the oven at 400° F for 30 minutes.
In a pan or on the BBQ, grill 4 GUSTA Italiana sausages with lemon juice, until they become golden brown.
Once cooked, cut sausages in pieces. In a big salad bowl, mix all the ingredients. Season with lemon juice, shredded parsley, salt and pepper at your convenience.
Serve.
Stats
58%
Is the percentage of people in Canada who want to reduce their meat consumption in order to be healthier.
More fun facts!