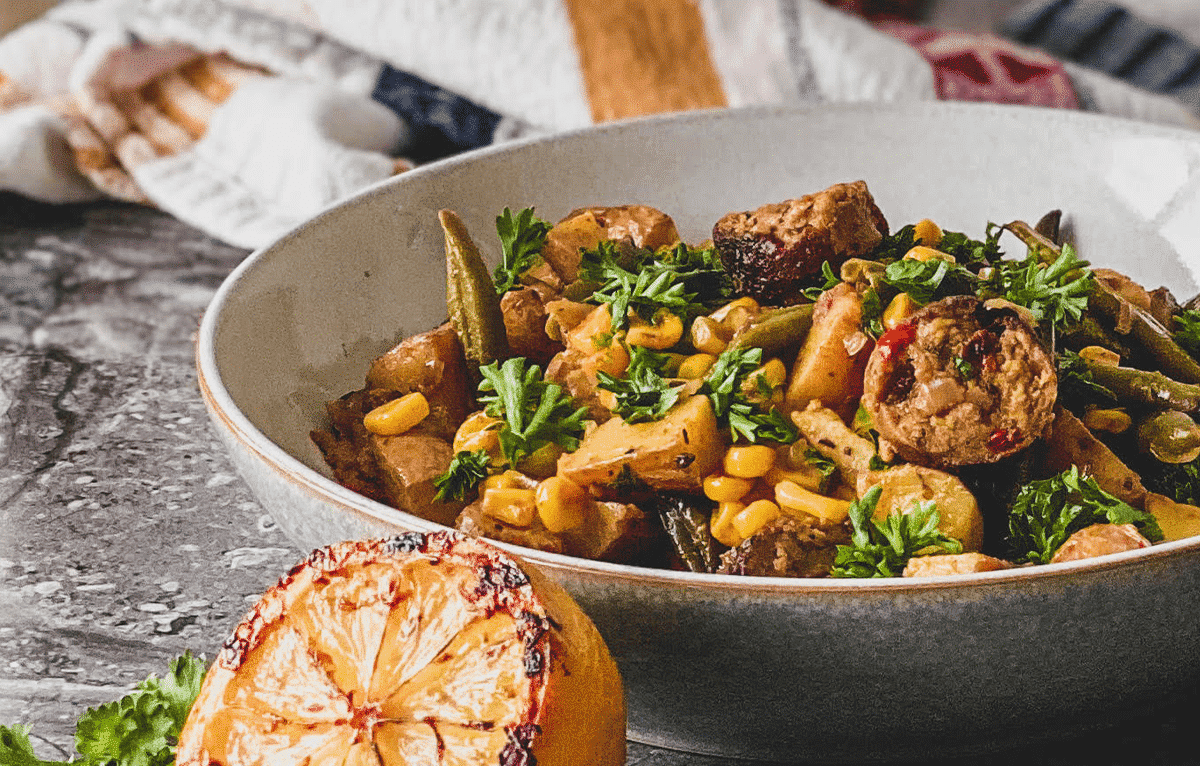 Ingredients
1 cup of corn
1 cup of diced potatoes
1 1/2 cup of french beans
1/2 cup of minced onion
1 lemon
1 tbsp cajun spices mix
2 tbsp plant oil
1/4 cup shredded parsley
4 GUSTA Italiana sausages
Prep
Dispose corn, diced potatoes, onion, french beans on a baking tray.
Season with cajun mix and vegetal oil. Put in the oven at 400° F for 30 minutes.
In a pan or on the BBQ, grill 4 GUSTA Italiana sausages with lemon juice, until they become golden brown.
Once cooked, cut sausages in pieces. In a big salad bowl, mix all the ingredients. Season with lemon juice, shredded parsley, salt and pepper at your convenience.
Serve.
Stats
59k
Is the number of people throughout the world that participate in Vegenuary (the vegan month of January)
More fun facts!