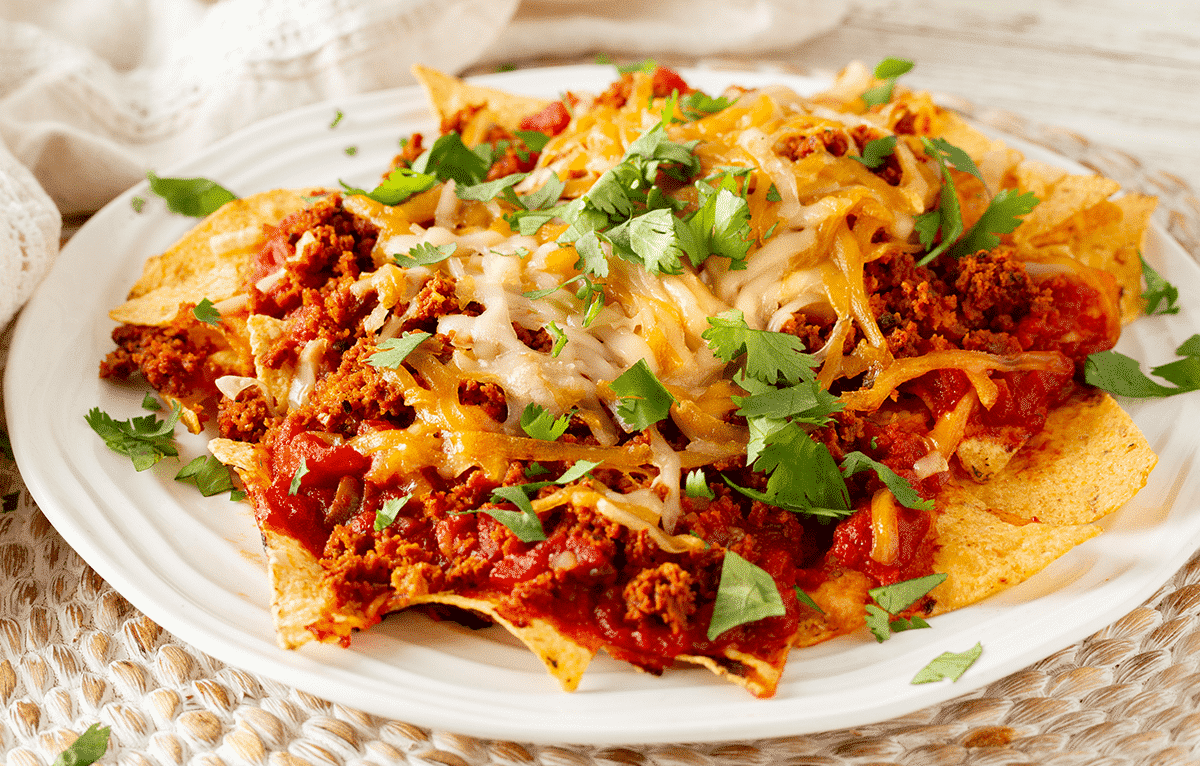 Ingredients
1/2 bag of tortilla chips (150g)
1/2 bottle of salsa (325ml)
1/2 Gusta seitan Mex Roast, processed
1/2 Gusta Americano cheese, grated
1/2 Gusta Italiano cheese, grated
coriander for garnish
Prep
Preheat your oven to 350F.
In a 9 1/2 x 9 1/2 square baking pan put your tortilla chips, then pour your salsa on top and cover with the 2 grated cheeses.
Bake for 5-8 minutes or until cheeses are melted.
Enjoy!
Stats
58%
Is the percentage of people in Canada who want to reduce their meat consumption in order to be healthier.
More fun facts!