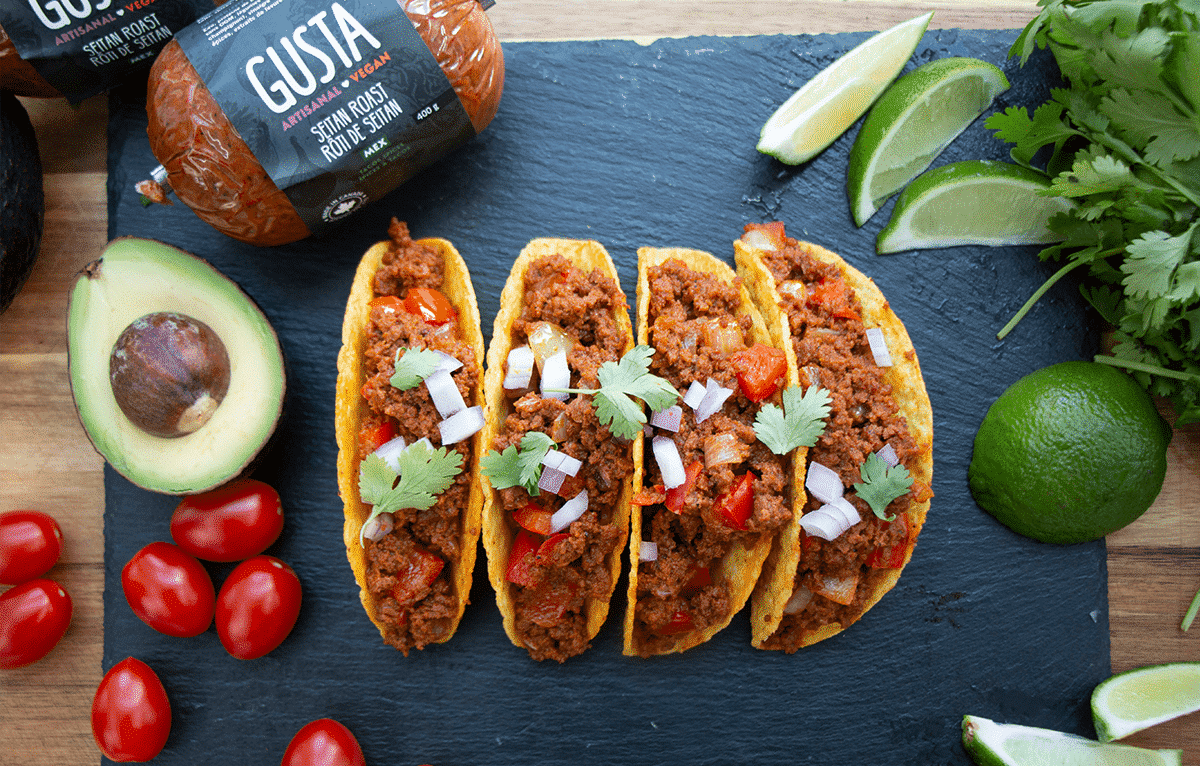 Ingredients
1 GUSTA Mex seitan roast 
3 tbsp olive oil
1 chopped onion
1 red bell pepper, diced
1 tbsp chili powder
1 tsp ground cumin
1/2 cup vegetable broth 125 ml
8 taco shells
Prep
Place the seitan in a food processor and pulse until just ground. Don't over-grind.. Set aside.
In a skillet over medium-high heat, add the olive oil onions and red bell pepper. Cook until starting to soften, about 5 minutes.
Add the ground seitan, chili powder, cumin, vegetable broth and stir to combine.
Reduce the heat to medium and simmer for 10 minutes or until all the liquid is absorbed.
Spoon the mixture into the taco shells and add toppings such as diced red onion, cilantro,lettuce and tomatoes. Serve immediately.
Stats
20
Is the amount of kilos of grains saved each day with a vegan diet.
More fun facts!