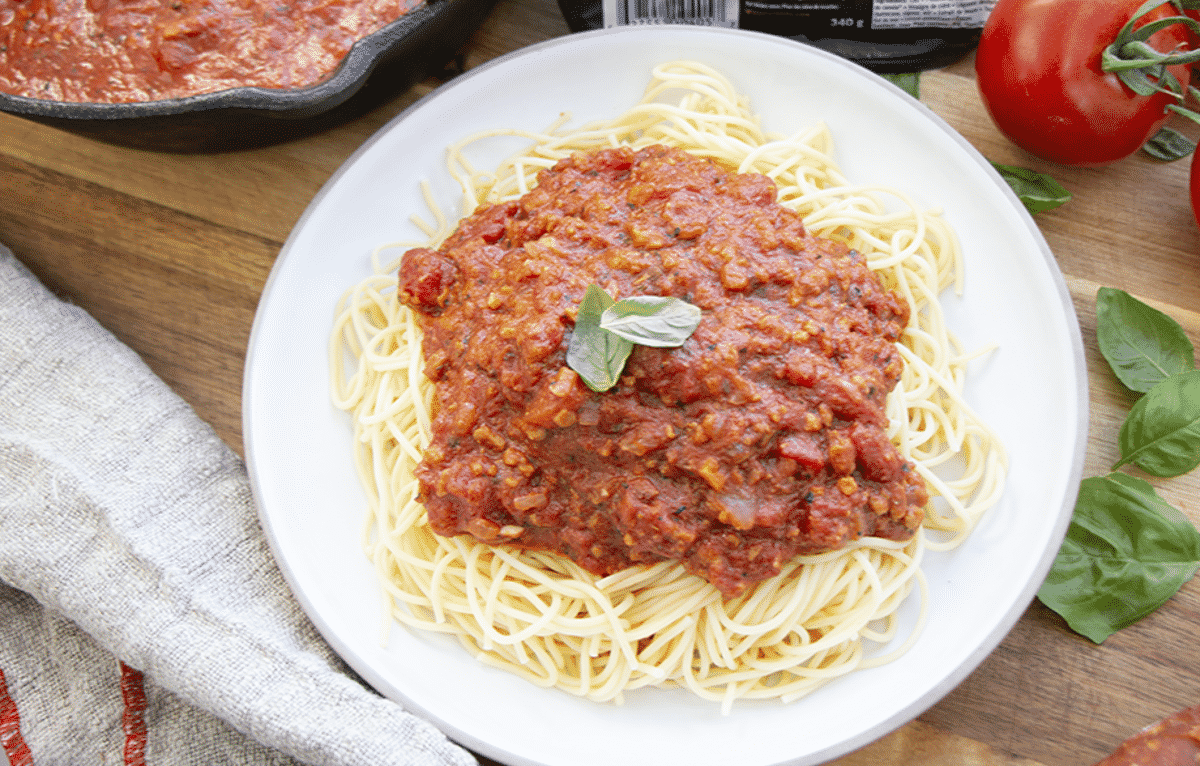 Ingredients
3 tbsp olive oil

1 chopped onion

2 garlic cloves, chopped

340 g of GUSTA Original Veggie Ground

2-800 ml cans of diced tomatoes

1 tbsp dried basil

1 tbsp dried oregano

1/2 tsp dried thyme

1/2 tsp crushed red pepper

1 tsp salt

2 tbsp cane sugar

Black pepper to taste
Prep
In a saucepan, sauté the onions in the oil for 5 minutes over medium-high heat, stirring regularly.

Add the garlic and the GUSTA Original Veggie Ground and continue cooking for 5 minutes.

Add the rest of the ingredients, bring to a boil, reduce the heat, and simmer for 30 minutes.
Stats
10%
Is the percentage of Canadians who call themselves vegan or vegetarian.
More fun facts!