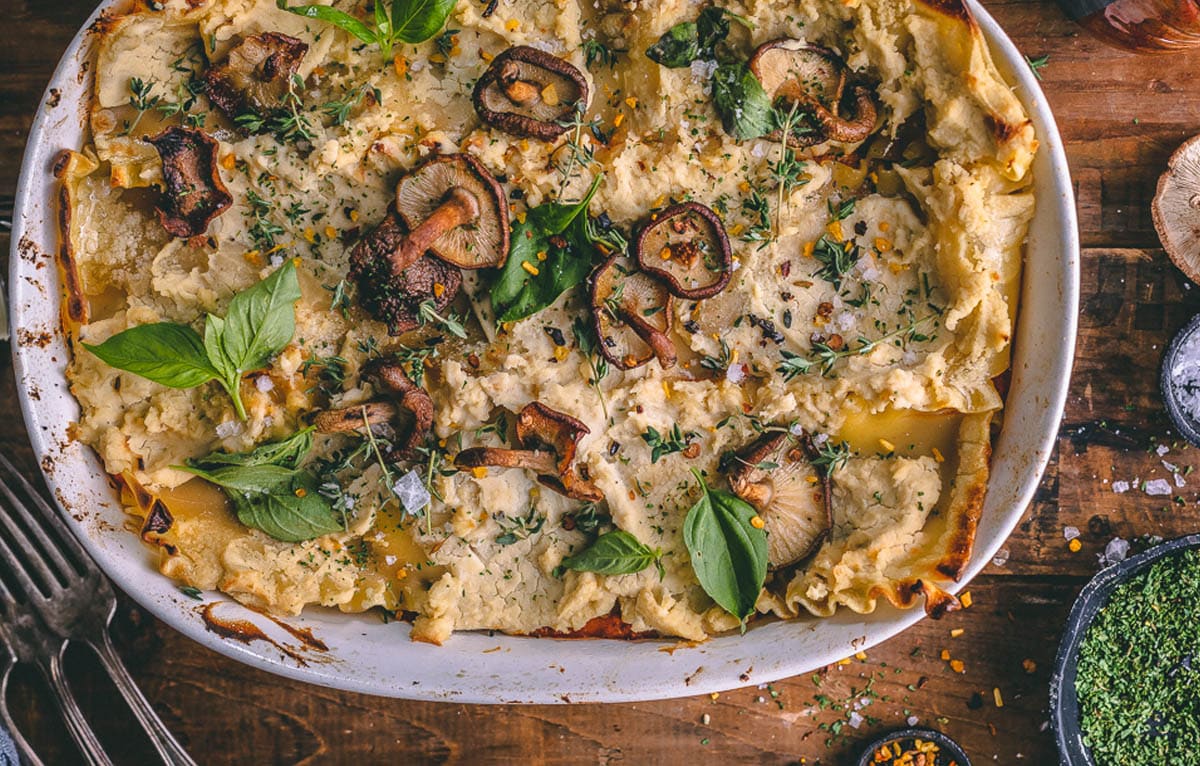 Ingredients
For the bolognese :
1 medium yellow onion
1 large carrot
1 celery stalk
1 1/2 cube of vegetable bouillon
2 tsp of garlic paste
2 tsp of coriander paste
1 tsp of salt
2 tsp of onion powder, garlic powder
1/2 cup of oat milk (optional, or any plant based milk)
1 GUSTA Classico seitan roast
1 GUSTA Mex seitan roast
1 can of tomato paste
Juice from half a lemon
2 Bay leaves, a few sprigs of thyme and 1 sprig of rosemary
8 medium tomatoes, roasted at 400 F for 1 hour, cooled and peeled.
1 tsp of parsley
For the basil ricotta
1 GUSTA Original vegan paté
2 tsp of garlic paste
Juice of 1 lemon
1 cup of blanched almonds
1 tsp of onion powder
1/2 tsp of lemon zest
1 cup of basil blended separately with the juice of half a lemon and then sieved to remove all the liquid.
Prep
Dice your onion, carrot and celery and add to a large pan coated with 2 tablespoons of oil.
Cook over medium low heat for a few minutes until translucent and soft.
Add all your ingredients except GUSTA seitan roasts.  Stir and bring to a soft boil.
Remove bay leaves.
Add the sauce into a blender and blend on high for 30 seconds.
Place back into the pan. Add the seitan roasts and let it come to a gentle boil.
For the basil ricotta, blend all your ingredients.
Boil your vegan pasta or use oven ready sheets.
Alternate between ricotta and bolognese and stack your lasagna.
Bake 20 minutes at 400F.
Stats
10%
Is the percentage of Canadians who call themselves vegan or vegetarian.
More fun facts!