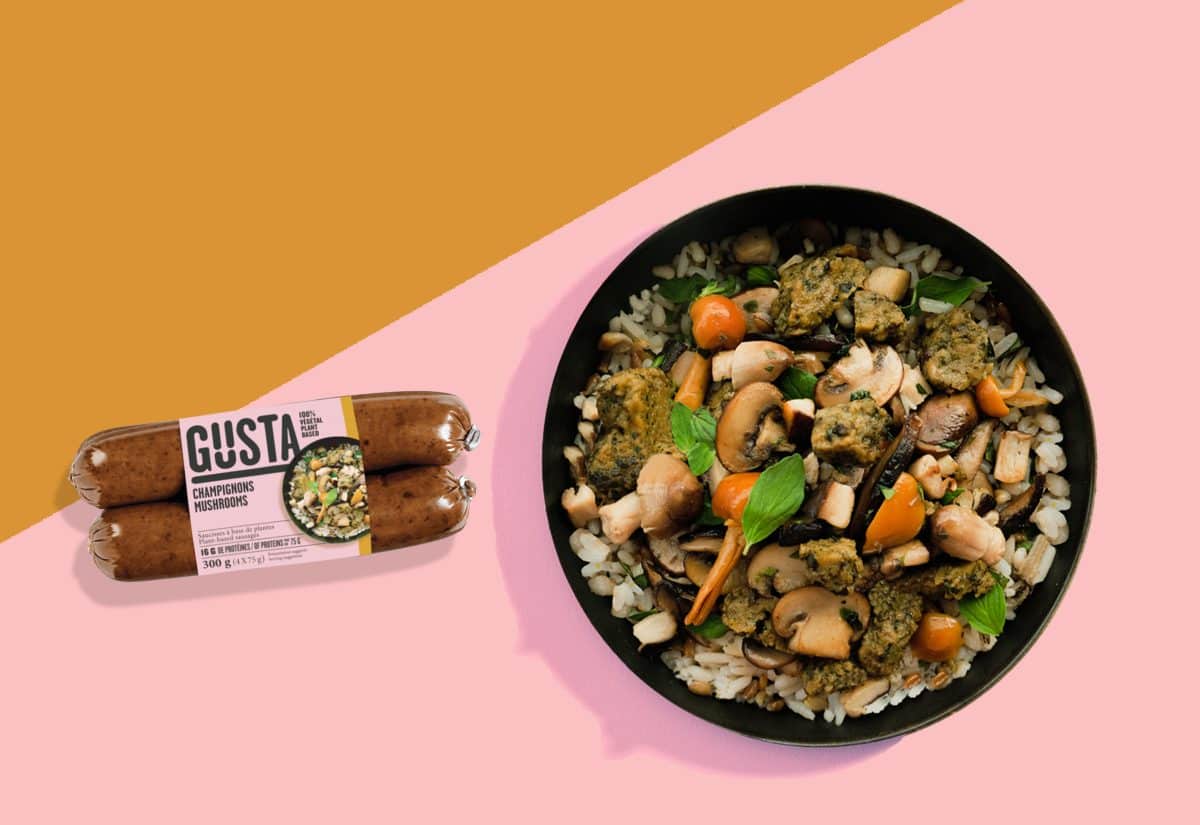 Ingredients
200g basmati rice
4 GUSTA Mushrooms sausages
1 onion
1 clove of garlic
2 tbsp fresh mint
200g of mix mushrooms
A drizzle of olive oil
Salt and pepper to taste
Prep
Cook basmati rice according to package instructions.
Finely chop the garlic clove and onion and fry until golden.
Fry the sliced mushrooms, once cooked add them to the onions and garlic clove.
Add the sausages to the mixture until they are golden brown.
Add to the rice.
Drizzle with olive oil and sprinkle with fresh mint.
Add salt and pepper to taste.
Stats
80%
Is the percentage of antibiotics sold in the United States used for livestock.
More fun facts!