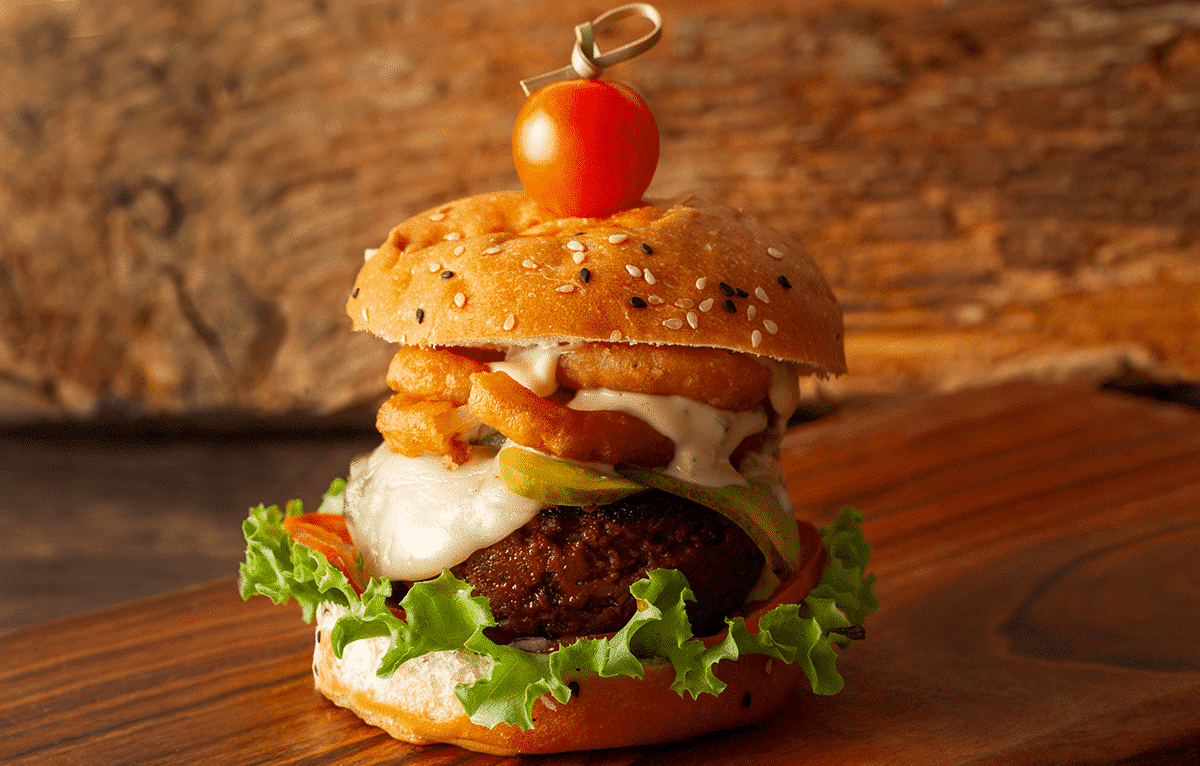 Ingredients
1 fancy burger bun
1 large slice of GUSTA sliced seitan burger
1 large slice of Swisso GUSTA gratin block
2 large onion rings
2 large pickle slices
2 thin slices of tomatoes
1 salad leaf
Vegan mayonnaise
1 cherry tomato to garnish
Prep
Slice a large burger.
Brown the burger on the BBQ or in a pan 3/4 min per side.
Add the Swisso slice and let it melt.
Make your decadent burger by adding the other ingredients.
Enjoy.
Stats
73%
Is the amount of carbon you can reduce when you follow a vegan diet.
More fun facts!