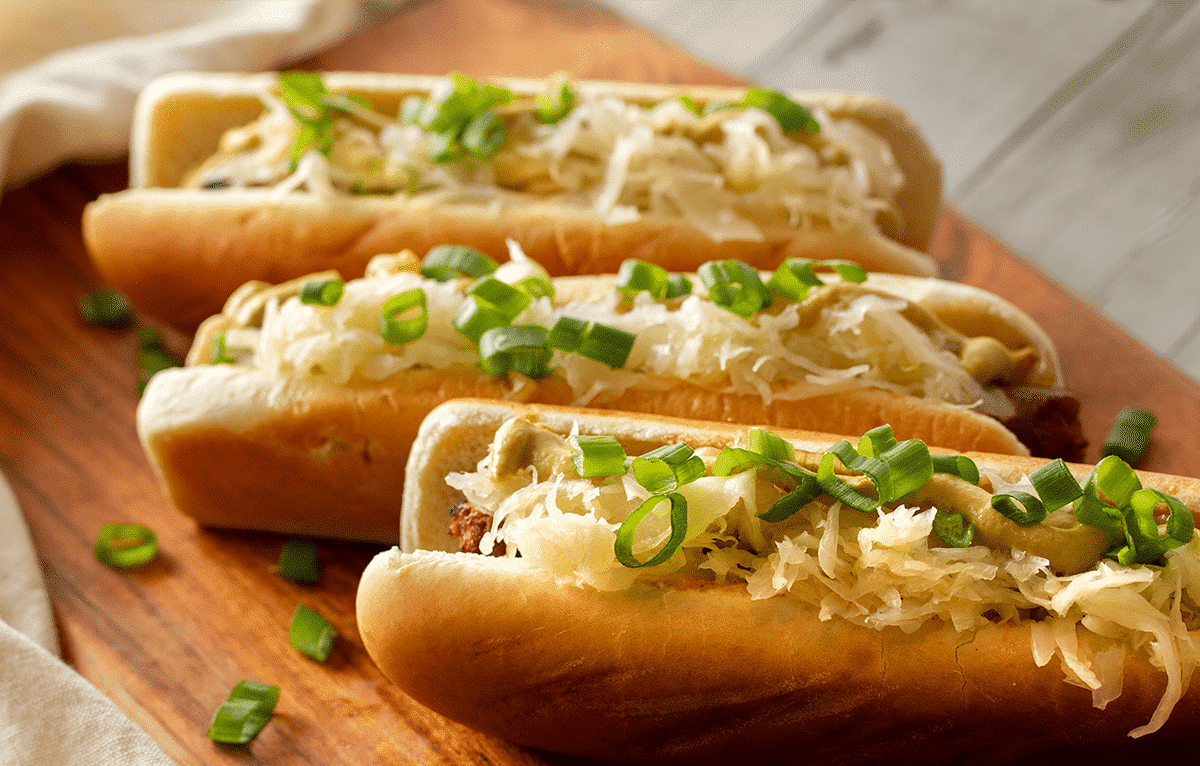 Ingredients
4 Smoked Spices GUSTA sausages
4 tbsp de sauerkraut
Olive oil
4 hot dog buns
Dijon mustard
Green onions, minced
Prep
Brush sausages with olive oil.
Cook it on the BBQ at medium heat, about 3-4 minutes per side.
One minute before ending, grill each face of the buns 30 seconds.
Stuff them with sauerkraut, Dijon mustard and green onions.
Serve.
Stats
8
The water consumption required for 1 kg of beef is 8 times higher than for 1 kg of wheat.
More fun facts!